1
2
3
4
5
6
7
8
9
10
Next
Music in American Life

Acquiring Editor: Laurie Matheson


Music in American Life is a longstanding series that embodies the twin goals of documenting the place of music in American culture and the cultural life that gives rise to particular musical forms. Encompassing the broadest range of music, from classical through all forms of American vernacular music, the series welcomes a variety of approaches to the topic of music in American life, including monographs, biographies, memoirs, reference books, readers, and edited collections.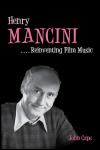 Author: John Caps
Pub Date: Cloth: 2012; Paper: August 2015

A superstar of film scoring, from The Pink Panther to "Moon River" learn more...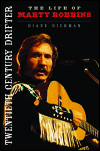 The Life of Marty Robbins
Author: Diane Diekman
Pub Date: Cloth: 2012; Paper: August 2015

Country singer, racecar driver, restless seeker learn more...


Author: Gary B. Reid
Pub Date: January 2015

The premier guide to the lives and work of bluegrass icons learn more...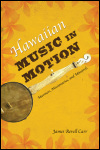 Mariners, Missionaries, and Minstrels
Author: James Revell Carr
Pub Date: December 2014

The performance, reception, and transmission of Hawaiian music in the nineteenth century learn more...



American and British Folk Music in the 1950s
Author: Ronald D. Cohen and Rachel Clare Donaldson
Pub Date: October 2014

Comparing the impact of the folk revival on each side of the Atlantic learn more...


The Story of King Records
Author: Jon Hartley Fox
Pub Date: Cloth: 2009; Paper: August 2014

From James Brown to the Stanley Brothers, the glory years of a pioneering independent American record company learn more...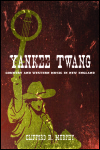 Country and Western Music in New England
Author: Clifford R. Murphy
Pub Date: October 2014

A groundbreaking treatment of a region overlooked in the recent surge of country music scholarship learn more...


Author: Wayne Everett Goins
Pub Date: September 2014

The life and music of one of the most influential Chicago blues figures learn more...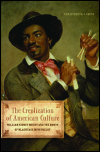 William Sidney Mount and the Roots of Blackface Minstrelsy
Author: Christopher J. Smith
Pub Date: Cloth: 2013; Paper: November 2014

Illustrating the multiethnic performance practices that led to minstrelsy learn more...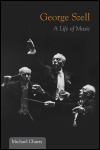 Author: Michael Charry
Pub Date: Cloth: 2011; Paper: January 2014

A comprehensive biography of one of the twentieth century's greatest conductors learn more...


1
2
3
4
5
6
7
8
9
10
Next