Page:
1
2
3
4
5
6
Women, Gender, and Sexuality in American History

Acquiring Editor: Dawn Durante
Series Editors: Susan Cahn, Wanda A. Hendricks, and Deborah Gray White

Women, Gender, and Sexuality in American History is a series that seeks to publish scholarship that makes significant contributions to women's, gender, and sexuality history. Established in 1985 as the Women in American History series, the series has broadened to reflect the current state of the field. The series editors seek books that are historical, or are interdisciplinary with a historical focus, and the series will feature a variety of topics related to women, gender and sexual difference, sexual politics, and LBGTQ history in the United States and across the Americas. The series editors welcome projects that capture the experiences, activism, and group dynamics of women across race, region, class, ethnicity, sexuality, religion, and other categories of identity and difference in all historical contexts, including indigenous cultures and recent decades.

See our featured title flyer here.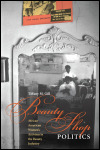 African American Women's Activism in the Beauty Industry
Author: Tiffany M. Gill
Pub Date: March 2010

A bold reassessment of black beauty salons as vital sites for social change learn more...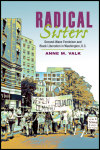 Second-Wave Feminism and Black Liberation in Washington, D.C.
Author: Anne M. Valk
Pub Date: 2010

How racial and class differences influenced the modern women's movement learn more...


Working Women and Economic Independence, 1865-1920
Author: Lara Vapnek
Pub Date: December 2009

Recasting the meaning of women's work in the early fight for gender equality learn more...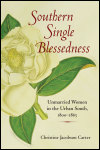 Unmarried Women in the Urban South, 1800-1865
Author: Christine Jacobson Carter
Pub Date: January 2009

The engaging lives that single women led in spite of (or perhaps because of) their "spinsterhood" learn more...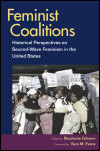 Historical Perspectives on Second-Wave Feminism in the United States
Author: Edited by Stephanie Gilmore
Pub Date: May 2008

A fresh new look at the productive partnerships forged among second-wave feminists learn more...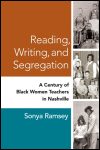 A Century of Black Women Teachers in Nashville
Author: Sonya Ramsey
Pub Date: February 2008

Teachers' stories of the segregation and integration of Nashville schools learn more...


A Black Entrepreneur in Nineteenth-Century San Francisco
Author: Lynn M. Hudson
Pub Date: Cloth: 2003; Paper: 2008

Investigating Mary Ellen Pleasant's convoluted legacy learn more...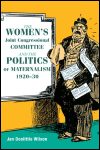 Author: Jan Doolittle Wilson
Pub Date: June 2007

The rise and fall of a feminist reform powerhouse learn more...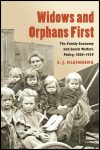 The Family Economy and Social Welfare Policy, 1880-1939
Author: S. J. Kleinberg
Pub Date: December 2006

The impact of surprisingly varied local attitudes towards widows and their children learn more...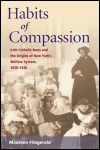 Irish Catholic Nuns and the Origins of New York's Welfare System, 1830-1920
Author: Maureen Fitzgerald
Pub Date: February 2006

The Sisters' critical contributions to charitable care in America learn more...


Page:
1
2
3
4
5
6