Page:
1
2
International Nietzsche Studies

Acquiring Editor: Willis G. Regier
Series Editor: Richard Schacht

This series seeks to publish original works and scholarly translations of important books that contribute significantly to the understanding of the life, work, and influence of Friedrich Nietzsche. Essay collections are not encouraged.

This series is closed.




Author: Richard J. White
Pub Date: 1997

learn more...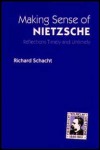 Reflections Timely and Untimely
Author: Richard Schacht
Pub Date: 1995

learn more...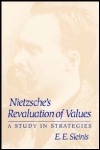 Author: E. E. Sleinis
Pub Date: 1994

learn more...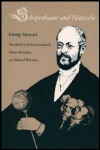 Author: Georg Simmel
Pub Date: 1991

learn more...


Page:
1
2