Page:
1
2
3
4
The New Black Studies Series

Acquiring Editor: Dawn Durante
Series Editors: Darlene Clark Hine and Dwight A. McBride

The study of peoples of African descent crosses boundaries of region, culture, and nation-state. It is at once comparative and diasporic in perspective and methodology. The New Black Studies Series will advance the intellectual arsenal of this discipline by publishing books that offer provocative and sophisticated explorations of the complexities of black people's experiences with dispersal, domination, enslavement, emancipation, colonialism, and racism.

See our featured title flyer here.



Civil Rights Activism from World War II into the Cold War
Author: Ian Rocksborough-Smith
Pub Date: May 2018

How black public historians fought for civil rights in the Windy City learn more...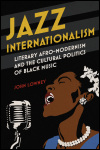 Literary Afro-Modernism and the Cultural Politics of Black Music
Author: John Lowney
Pub Date: October 2017

Hearing jazz in Afro-modernist literature learn more...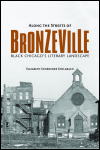 Black Chicago's Literary Landscape
Author: Elizabeth Schroeder Schlabach
Pub Date: Cloth: 2013; Paper: February 2017

A street-level panorama of the Black Chicago Renaissance learn more...


Looking at Images of African American Suffering and Death
Author: Courtney R. Baker
Pub Date: Cloth: 2015; Paper: August 2017

Looking anew at representations of pain in African American history learn more...


African American Entrepreneurship in Chicago
Author: Edited by Robert E. Weems Jr. and Jason P. Chambers
Pub Date: September 2017

How African Americans took care of business in a new city learn more...


The Old Negro in New Negro Art
Author: Phoebe Wolfskill
Pub Date: September 2017

The painter's struggle at the crossroads of artistic expression and social progress learn more...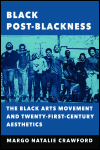 The Black Arts Movement and Twenty-First-Century Aesthetics
Author: Margo Natalie Crawford
Pub Date: May 2017

An innovative reconsideration of the Black Arts Movement and Post-Blackness learn more...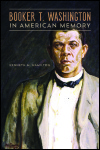 Author: Kenneth M. Hamilton
Pub Date: February 2017

The death and commemoration of an iconic figure learn more...


Terror, Sex, and Sickness in the Middle Passage
Author: Sowande' M. Mustakeem
Pub Date: October 2016

How slave ships manufactured bondage from the raw material of humanity learn more...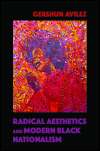 Author: GerShun Avilez
Pub Date: April 2016

The ways the Black Arts era influences African American literature, visual art, and cultural history learn more...


Page:
1
2
3
4