Page:
1
2
Statue of Liberty -- Ellis Island Centennial Series

Acquiring Editor: Willis G. Regier
Series Editor: Vicki L. Ruiz

The Statue of Liberty-Ellis Island Centennial Series focuses on immigration, ethnicity, and race as central issues in the history of the United States. The series aims to be at the forefront of research in the field, and welcomes studies of migration from Latin America, Asia, Europe, Africa, and Canada. In particular, the series encourages scholarship that is transnational in approach or that treats U.S. immigration, race, and ethnicity in comparative perspective.

This series is closed.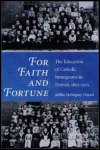 The Education of Catholic Immigrants in Detroit, 1805-1925
Author: JoEllen McNergney Vinyard
Pub Date: 1998

learn more...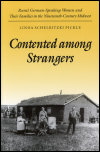 Rural German-Speaking Women and Their Families in the Nineteenth-Century Midwest
Author: Linda Schelbitzki Pickle
Pub Date: 1996

learn more...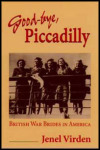 British War Brides in America
Author: Jenel Virden
Pub Date: 1996

learn more...


Mexican Citrus Worker Villages in a Southern California County, 1900-1950
Author: Gilbert G. González
Pub Date: December 1994

learn more...


The Utopian Dream in Europe and America
Author: Robert P. Sutton
Pub Date: 1994

learn more...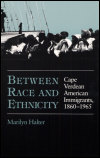 Cape Verdean American Immigrants, 1860-1965
Author: Marilyn Halter
Pub Date: 1993

learn more...


Class and Ethnicity in an American Mining Town, 1875-1925
Author: David M. Emmons
Pub Date: 1990

learn more...


Page:
1
2