1
2
3
4
5
6
7
8
9
10
Next
Browse by Title - B

J. S. Bach and the Oratorio Tradition
Author: Edited by Daniel R. Melamed
Pub Date: March 2011

A variety of viewpoints on Bach's oratorios, from contemporary repertory to analysis and theology learn more...


J. S. Bach and His German Contemporaries
Author: Edited by Andrew Talle
Pub Date: December 2013

A fresh look at Bach and his peers learn more...


Phenomenologies of the Body in Performance
Author: Edited with Essays by Sondra Fraleigh
Pub Date: November 2018

New phenomenological perspectives on dance and human development learn more...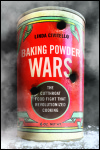 The Cutthroat Food Fight that Revolutionized Cooking
Author: Linda Civitello
Pub Date: June 2017

A microhistory of America's main ingredient learn more...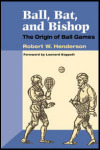 Author: Robert W. Henderson
Pub Date: May 2001

Henderson traces the origins of ball sports to religious rites in ancient Egypt and debunks the myth that Abner Doubleday invented baseball in 1839. learn more...


A Social and Popular Dance Reader
Author: Edited by Julie Malnig
Pub Date: November 2008

Examining social and popular dance forms from a variety of critical and cultural perspectives learn more...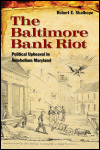 Political Upheaval in Antebellum Maryland
Author: Robert E. Shalhope
Pub Date: November 2009

Examining the causes and consequences of a scorching chapter in Maryland's history learn more...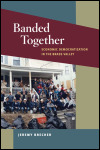 Economic Democratization in the Brass Valley
Author: Jeremy Brecher
Pub Date: May 2011

One community's response to globalization and deindustrialization learn more...


Author: Edited by Robert B. Winans
Pub Date: August 2018

West African precursors, African-Caribbean origins, North American journeys learn more...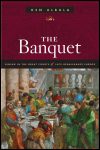 Dining in the Great Courts of Late Renaissance Europe
Author: Ken Albala
Pub Date: Cloth: 2007; Paper: September 2017

A history of cooking and fine dining in Western Europe from 1520 to 1660 learn more...


1
2
3
4
5
6
7
8
9
10
Next