1
2
3
4
5
6
7
8
9
10
Next
Browse by Title - C
Author: Vivian Perlis
Pub Date: August 2002

learn more...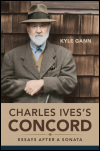 Author: Kyle Gann
Pub Date: June 2017

A revolutionary exploration of Ives' transcendent masterpiece learn more...


Author: William R. Nash
Pub Date: January 2003

learn more...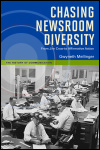 From Jim Crow to Affirmative Action
Author: Gwyneth Mellinger
Pub Date: April 2013

Missed opportunity in the newspaper industry's diversity efforts learn more...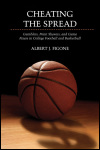 Gamblers, Point Shavers, and Game Fixers in College Football and Basketball
Author: Albert J. Figone
Pub Date: December 2012

College sports' ignominious history of game fixing learn more...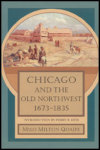 Author: Milo Milton Quaife
Pub Date: May 2001

This grand study surveys the emergence of Chicago from the swamps of southern Lake Michigan to the expulsion of the last Indian settlements. Pioneering historian Quaife, the first to document Chicago's founding by a black man, traces Chicago from an outpost on the frontier to being the crossroads of American commerce. learn more...


Author: Anne Meis Knupfer
Pub Date: March 2006

The untold story of the prodigious activism of African American women on Chicago's south side learn more...


Author: David Whiteis
Pub Date: April 2006

A descriptive tour through the places and personalities of the Chicago Blues scene, past and present learn more...



Author: Edited by Carol Mighton Haddix, Bruce Kraig, and Colleen Taylor Sen
Pub Date: September 2017

All things food--except ketchup--in the City of the Big Appetites learn more...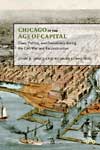 Class, Politics, and Democracy during the Civil War and Reconstruction
Author: John B. Jentz and Richard Schneirov
Pub Date: Cloth: 2012; Paper: April 2015

Building a city on a shifting, clashing political economy learn more...


1
2
3
4
5
6
7
8
9
10
Next