Page:
1
2
3
4
5
6
7
8
9
10
Browse by Title - D
Women's Activism and the Politics of Welfare, 1940-1971
Author: Natalie M. Fousekis
Pub Date: Cloth: 2011; Paper: February 2013

A revealing study of early child care political action and advocates in California learn more...


Author: Edited by Peter N. Stearns
Pub Date: December 2013

Twentieth-century military reduction, its causes and effects, and a potential way forward learn more...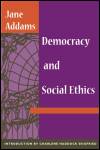 Author: Jane Addams
Pub Date: December 2002

learn more...


Claiming the Privileges of American Citizenship
Author: John Denvir
Pub Date: August 2001

An examination of the 14th Amendment to the Constitution and uncovers the social rights that are implicit, but have been overlooked--and how a new interpretation could work to foster a more democratic nation. learn more...


The Press and Law in the Corporate Rationalization of the Public Sphere
Author: David S. Allen
Pub Date: June 2005

How the subversive infiltration of corporate values damages public discourse in the United States learn more...


Author: Stephen John Hartnett
Pub Date: April 2002

learn more...


Author: Dana Greene
Pub Date: Cloth: 2012; Paper: November 2014

The powerful interconnections of poet Denise Levertov's life and work learn more...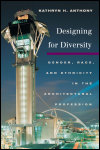 Gender, Race, and Ethnicity in the Architectural Profession
Author: Kathryn H. Anthony
Pub Date: 2007

A powerful statement about the repercussions of discrimination and the benefits of diversity in architecture learn more...



The Origins of Postwar Conservatism
Author: Colleen Doody
Pub Date: Cloth: 2013; Paper: September 2017

An essential contribution to the history of anticommunism and postwar conservatism learn more...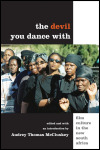 Film Culture in the New South Africa
Author: Edited and with an Introduction by Audrey Thomas McCluskey
Pub Date: March 2009

Invaluable, illuminating interviews with South African filmmakers learn more...


Page:
1
2
3
4
5
6
7
8
9
10