Previous
7
8
9
10
11
12
13
14
15
16
Browse by Title - P
Dynamics of Textual Scholarship
Author: Hans Ulrich Gumbrecht
Pub Date: June 2003

A stimulating arguement for the return to the traditional focus of Philology learn more...


Author: David Halberstam
Pub Date: November 2000

The Powers That Be remains one of the most vivid and immediate accounts we have of power at work in America. Pulitzer-prize winning Halberstam writes compellingly and with enormous skill about the personalities behind some of the most influential media figures at play in the last quarter of the 20th Century learn more...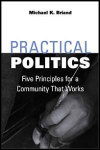 Five Principles for a Community That Works
Author: Michael K. Briand
Pub Date: 1999

learn more...


Classical Sources and Original Essays
Author: Edited by Stuart Rosenbaum
Pub Date: September 2003

American pragmatism is fertile soil for new growth in Western religious thought learn more...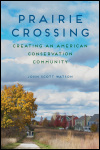 Creating an American Conservation Community
Author: John Scott Watson
Pub Date: March 2016

The vision and the reality of returning nature to the suburbs learn more...


Author: Larry Kanfer
Pub Date: September 2016

A photographic odyssey into a country at once familiar and undiscovered learn more...


Author: Larry Kanfer
Pub Date: 1987

Capturing the quiet beauty of central Illinois in more than one hundred color and black-and-white photographs learn more...



Elizabethan Introspection
Author: Peter Iver Kaufman
Pub Date: 1996

learn more...


A Social History of the Movement for Homosexual Rights
Author: C. Todd White
Pub Date: May 2009

A rich and definitive history of the gay rights movement's West Coast origins learn more...


Author: Friedrich Nietzsche
Pub Date: 2006

The first English translation of Nietzsche's vital thinking on the pre-Platonics learn more...


Previous
7
8
9
10
11
12
13
14
15
16