Previous
4
5
6
7
8
9
10
11
12
13
Next
Browse by Title - P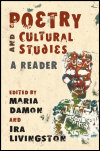 Author: Edited by Maria Damon and Ira Livingston
Pub Date: July 2009

A collection of critical texts exploring poetry's engagement with the social learn more...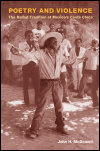 The Ballad Tradition of Mexico's Costa Chica
Author: John H. McDowell
Pub Date: February 2008

An in-depth examination of the Mexican ballad tradition of the corrido and its complex relationship with violence learn more...


Author: Edited by Ruth Lepson with Lynne Yamaguchi
Pub Date: February 2004

Collection of poems from 25 years of Sojourner. Some poets very well known, others lesser known. learn more...


Author: Miller Williams
Pub Date: 1995

learn more...


Women, Power, and Politics in the New York Avant-garde Cinema, 1943-71 (2d ed.)
Author: Lauren Rabinovitz
Pub Date: February 2003

The relationship of three women filmmakers' lives and films to the changing institutions of the post-World War II era learn more...


Author: Jeanie Wylie
Pub Date: 1990

learn more...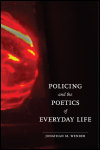 Author: Jonathan M. Wender
Pub Date: October 2008

A former police sergeant draws on philosophy, literature, and art to reveal the profound--indeed poetic--significance of police-citizen encounters learn more...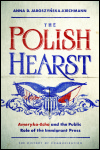 Ameryka-Echo and the Public Role of the Immigrant Press
Author: Anna D. Jaroszyńska-Kirchmann
Pub Date: May 2015

The lost world of ethnic publishing and the life of one of its towering figures learn more...


A Classic Work in Immigration History
Author: William I. Thomas and Florian Znaniecki
Pub Date: 1995

learn more...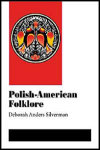 Author: Deborah Anders Silverman
Pub Date: June 2000

A rich and thorough investigation of the life and ways of American descendents of Polish immigrants--with photographs, firsthand observations, and interviews learn more...


Previous
4
5
6
7
8
9
10
11
12
13
Next