Previous
2
3
4
5
6
7
8
9
10
11
Next
Browse by Title - R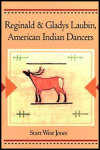 Author: Starr West Jones
Pub Date: June 2000

learn more...


The Progressive Movement, the Class Problem, and the Origins of Modern Liberalism
Author: Shelton Stromquist
Pub Date: January 2006

On the Progressive myth of a classless society learn more...


The Cultural Politics of Late Socialism
Author: Ka-ming Wu
Pub Date: November 2015

An eye-opening study of an evolving culture and society within contemporary China learn more...


The Love and Work of Alice Freeman Palmer and George Herbert Palmer
Author: Lori Kenschaft
Pub Date: September 2005

An intimate biography of one of the first American dual-career marriages learn more...


The Shakers, the Mormons, and the Oneida Community
Author: Lawrence Foster
Pub Date: 1984

learn more...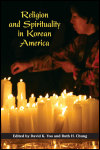 Author: Edited by David K. Yoo and Ruth H. Chung
Pub Date: March 2008

An introductory analysis of Korean American religious practices and community learn more...


Women's Magazines in the Digital Age
Author: Brooke Erin Duffy
Pub Date: January 2014

The evolution of the women's magazine in an era of media convergence learn more...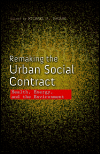 Health, Energy, and the Environment
Author: Edited by Michael A. Pagano
Pub Date: September 2016

Toward making the city a better place to live learn more...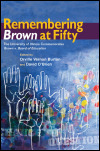 The University of Illinois Commemorates Brown v. Board of Education
Author: Edited by Orville Vernon Burton and David O'Brien
Pub Date: December 2009

Original interpretations of Brown v. Board of Education's impact, fifty years later learn more...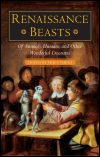 Of Animals, Humans, and Other Wonderful Creatures
Author: Edited by Erica Fudge
Pub Date: February 2004

Where are all the animals in history? Renaissance Beasts begins to answer that question by exploring numerous ways in which animals played a key role in Renaissance culture: werewolves, meat, performers, experimental tools. learn more...


Previous
2
3
4
5
6
7
8
9
10
11
Next