Previous
5
6
7
8
9
10
11
12
13
14
Browse by Title - R
Communication Politics in Dubious Times
Author: Robert W. McChesney
Pub Date: 1999

learn more...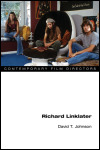 Author: David T. Johnson
Pub Date: April 2012

An incisive analysis of a popular American filmmaker learn more...


The Story of a Christian Motorcycle Gang
Author: Rich Remsberg
Pub Date: September 2000

A beautifully done photo-documentary book that explores the highly unusual world of a subset of Bikers who coninue their Biker lifestyle, but in the service of Christianity. learn more...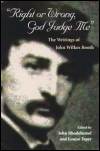 The Writings of John Wilkes Booth
Author: Edited by John Rhodehamel and Louise Taper
Pub Date: 2001

learn more...


The U.S. Children's Bureau and Child Welfare, 1912-46
Author: Kriste Lindenmeyer
Pub Date: 1997

learn more...


A Personal History of American Music
Author: Patrick B. Mullen
Pub Date: May 2018

Notes from a lifetime loving American music learn more...


Religion and the Populist Revolution
Author: Joe Creech
Pub Date: July 2006

A striking new understanding of Populism by uncovering the way religious commitments shaped the Populist revolt of the 1890s learn more...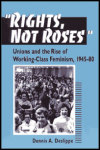 Unions and the Rise of Working-Class Feminism, 1945-80
Author: Dennis A. Deslippe
Pub Date: January 2000

An insightful study of working-class feminism, raising important questions about the meaning of equality for them, their connections to their unions, and the gendered nature of equal rights. learn more...


The Racial Politics of Music and Dance in North American Slavery
Author: Katrina Dyonne Thompson
Pub Date: February 2014

A stage-level view of black musical performance and early American conceptualizations of race learn more...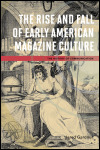 Author: Jared Gardner
Pub Date: Cloth: 2012; Paper: January 2014

Radically revising literary history by revisiting periodicals learn more...


Previous
5
6
7
8
9
10
11
12
13
14