Previous
5
6
7
8
9
10
11
12
13
14
Browse by Title - R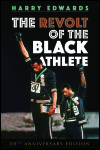 Author: Harry Edwards
Pub Date: September 2018

The Fiftieth Anniversary edition of the pioneering study of sport and struggle learn more...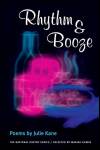 Author: Julie Kane
Pub Date: August 2003

Poetry of fate and free will, codependency and recovery, repeating the familiar patterns and breaking free learn more...


Ethnicity and the Slave Trade in Colonial South Carolina
Author: Daniel C. Littlefield
Pub Date: 1991

learn more...


Communication Politics in Dubious Times
Author: Robert W. McChesney
Pub Date: 1999

learn more...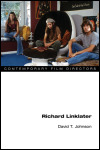 Author: David T. Johnson
Pub Date: April 2012

An incisive analysis of a popular American filmmaker learn more...


The Story of a Christian Motorcycle Gang
Author: Rich Remsberg
Pub Date: September 2000

A beautifully done photo-documentary book that explores the highly unusual world of a subset of Bikers who coninue their Biker lifestyle, but in the service of Christianity. learn more...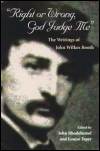 The Writings of John Wilkes Booth
Author: Edited by John Rhodehamel and Louise Taper
Pub Date: 2001

learn more...


The U.S. Children's Bureau and Child Welfare, 1912-46
Author: Kriste Lindenmeyer
Pub Date: 1997

learn more...


A Personal History of American Music
Author: Patrick B. Mullen
Pub Date: May 2018

Notes from a lifetime loving American music learn more...


Religion and the Populist Revolution
Author: Joe Creech
Pub Date: July 2006

A striking new understanding of Populism by uncovering the way religious commitments shaped the Populist revolt of the 1890s learn more...


Previous
5
6
7
8
9
10
11
12
13
14