Page:
1
2
3
Browse by Title - U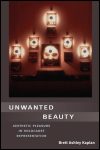 Aesthetic Pleasure in Holocaust Representation
Author: Brett Ashley Kaplan
Pub Date: December 2007

Getting to the bottom of controversial debates over artistic depictions of the Holocaust learn more...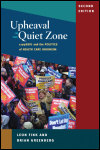 1199SEIU and the Politics of Health Care Unionism
Author: Leon Fink and Brian Greenberg
Pub Date: February 2009

A classic labor history, newly updated and expanded learn more...


Author: Philip R. Berke, David R. Godschalk, and Edward J. Kaiser, with Daniel A. Rodriguez
Pub Date: April 2006

The newest edition of the urban planning "bible" learn more...


Author: Rosemary J. Erickson and Rita J. Simon
Pub Date: 1998

learn more...


Author: Michael S. Harper
Pub Date: May 2009

Powerful new poems from one of America's most revered poets learn more...


Author: Simone de Beauvoir
Pub Date: November 2011

A landmark collection of Beauvoir's literary writings learn more...


Page:
1
2
3