1
2
3
4
5
6
7
8
9
10
Next
Browse by Title - W
Author: William D. Dannenmaier
Pub Date: 2000

"Dannenmaier has a gift for layering incident upon incident, detail upon detail so that readers gradually build up a richly textured picture of an infantryman's life in Korea....This is one of the very best." -- Stars and Stripes learn more...


African American Women in Detroit and Richmond, 1940-54
Author: Megan Taylor Shockley
Pub Date: November 2004

The story of how African American women used their wartime contributions on the home front to push for increased rights to equal employment,welfare benefits, worker equity and desegration of volunteer associations during WWII. The crucible for the civil rights movement. learn more...


Actors' Unionism in Early Twentieth-Century America
Author: Sean P. Holmes
Pub Date: April 2013

Stage actors as workers learn more...



The Rich Life and the Dance
Author: Eunice Dauterman Maguire
Pub Date: August 2005

An ancient time brought to life by textiles learn more...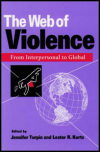 From Interpersonal to Global
Author: Edited by Jennifer Turpin and Lester Kurtz
Pub Date: 1996

learn more...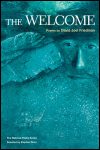 Author: David Joel Friedman
Pub Date: February 2006

Fables for the modern age learn more...


Author: Donna Kornhaber
Pub Date: September 2017

A collector's cinema learn more...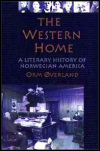 A Literary History of Norwegian America
Author: Orm Överland
Pub Date: 1997

learn more...


Author: James W. Walters
Pub Date: 1997

learn more...


Author: Henry Kisor
Pub Date: August 2010

An updated version of the memoir that changed perceptions of the deaf learn more...


1
2
3
4
5
6
7
8
9
10
Next