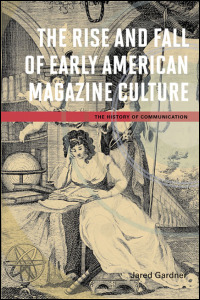 Jared Gardner's recent University of Illinois Press book, The Rise and Fall of Early American Magazine Culture has been chosen for the EBSCOhost-RSAP (Research Society for American Periodicals) Book Prize for the best book published over the past two years in the field of American periodical studies.
The award will be presented formally at the Business Meeting of the RSAP, May 23-26, 2013, in Boston at the annual conference of the American Literature Association.
Congratulations, Professor Gardner!