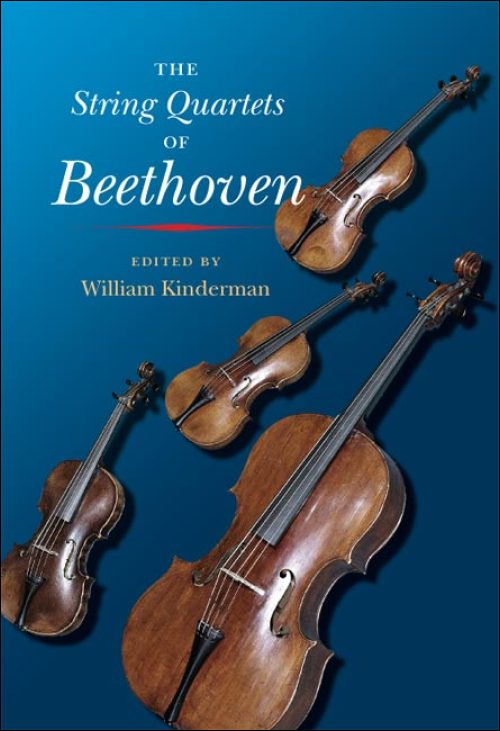 The String Quartets of Beethoven
A fresh exploration of perhaps the most important single body of classical chamber music in existence
Cloth – $125
978-0-252-03036-9
Paper – $35
978-0-252-08515-4
eBook – $19.95
978-0-252-09162-9
Publication Date
Paperback: 03/09/2020
About the Book
"We do not understand music--it understands us." This aphorism by Theodor W. Adorno expresses the quandary and the fascination many listeners have felt in approaching Beethoven's late quartets. No group of compositions occupies a more central position in chamber music, yet the meaning of these works continues to stimulate debate. William Kinderman's The String Quartets of Beethoven stands as the most detailed and comprehensive exploration of the subject. It collects new work by leading international scholars who draw on a variety of historical sources and analytical approaches to offer fresh insights into the aesthetics of the quartets, probing expressive and structural features that have hitherto received little attention. This volume also includes an appendix with updated information on the chronology and sources of the quartets and a detailed bibliography.
About the Author
William Kinderman
is Professor and Inaugural Leon M. Klein and Elaine Krown Klein Chair of Performance Studies in the Herb Alpert School of Music at UCLA. His publications include
Beethoven's Diabelli Variations, Beethoven,
and the three-volume
Artaria 195: Beethoven's Sketchbook for the
Missa solemnis
and the Piano Sonata in E Major, Opus 109.
---
Also by this author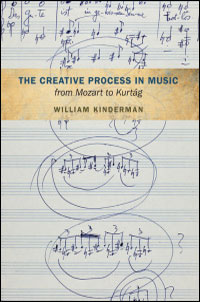 Reviews
"As other scholars read and digest the ideas expressed in these essays, they will be encouraged to reexamine works both by Beethoven and other composers in light of the concepts and methodologies presented here. This book is highly recommended reading for anyone interested in Beethoven's quartets, or any facet of Beethoven's music, as well as for libraries serving research and graduate programs in music history, musicology, or music theory."--
Notes
---
Blurbs
"In these studies of Beethoven's life and music, Kinderman brings together essays that will please historians, critics, and music theorists. This impressive volume is important not only to the study of the string quartets, but to how we understand Beethoven's music in general."--Christopher A. Reynolds, professor of music, University of California, Davis
---