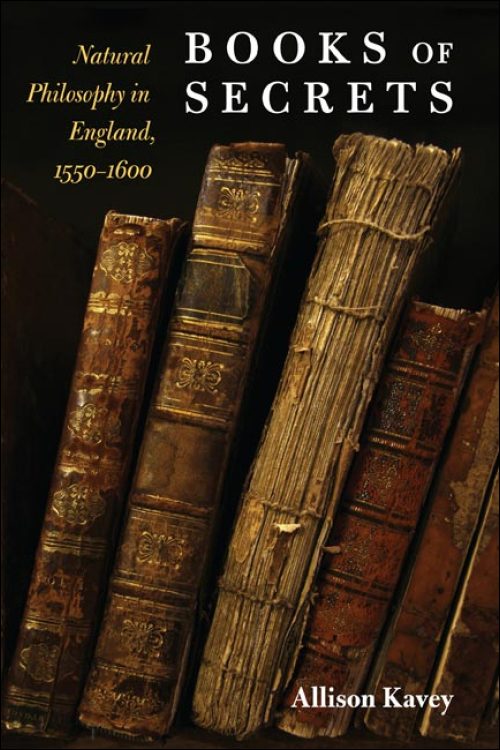 Books of Secrets
Natural Philosophy in England, 1550-1600
How cultural categories shaped--and were shaped by--new ideas about controlling nature
Cloth – $44
978-0-252-03209-7
eBook – $19.95
978-0-252-09159-9
Publication Date: October 2007
About the Book
The rise of print culture in early modern England is one of the most important and most frequently studied changes of the period. Often viewed as a marker of modernity, this shift provides the starting point for
Books of Secrets,
which illuminates how sixteenth-century English culture was influenced by one particular type of print matter--"books of secrets." Ranging from alchemy to necromancy, these texts offered medieval readers an affordable and accessible collection of knowledge about the natural world.
Studying not only the content of these books but also uncovering how readers digested and reacted to it, Allison Kavey delves into several aspects of book production and consumption in early modern England. Books of Secrets examines familiar concerns of publishing--promotion, pricing, audience identification, and manipulation of structure and content--to show how books of secrets were part of a broad cultural effort to make elite knowledge popular and, in so doing, also make it legitimate and acceptable. Citing the importance of printers in choosing and structuring the books' contents, Kavey investigates how print materials record and store prevailing cultural myths and ideas about manipulating nature, while also generating new ones. She points out that books of secrets legitimized this process, thereby expanding cultural categories, such as masculinity, femininity, gentleman, lady, and midwife to include the willful command of the natural world.
About the Author
Allison Kavey is an assistant professor of history at the City University of New York's John Jay College of Criminal Justice.
Reviews
Kavey's book is an excellent entrée into this class of writings and provides many insights into how they were constructed."--
Renaissance Quarterly
"An important and long-awaited contribution to the history of science. . . . [
Books of Secrets
] will undoubtedly enrich and expand prevailing assumptions about the intersection of scientific knowledge and print culture in sixteenth-century England."--
ISIS
---
Blurbs
"An impressive achievement. Books of Secrets brings together realms too often left disparate in contemporary scholarship: gender studies, history of science, and book history. It is fascinating how Kavey deftly traces fungible notions of agency across various materials and explanations, and this refusal to settle for easy answers is one of the book's many virtues. The answers it gives are all the more profound, and persuasive, for the effort."--Michael Schoenfeldt, author of Bodies and Selves in Early Modern England

"In exploring connections between books of secrets and other early modern publications such as recipe collections, popular dramas, and horse-care manuals, Kavey shows how these materials represent the emerging concept that the natural world can be successfully manipulated by technology, even as used by ordinary people. This stimulating read makes a significant contribution to several fields: the history of science, the history of the book, women's studies, and print culture in early modern England."--Clare Carroll, Director of Renaissance Studies, CUNY Graduate Center
---