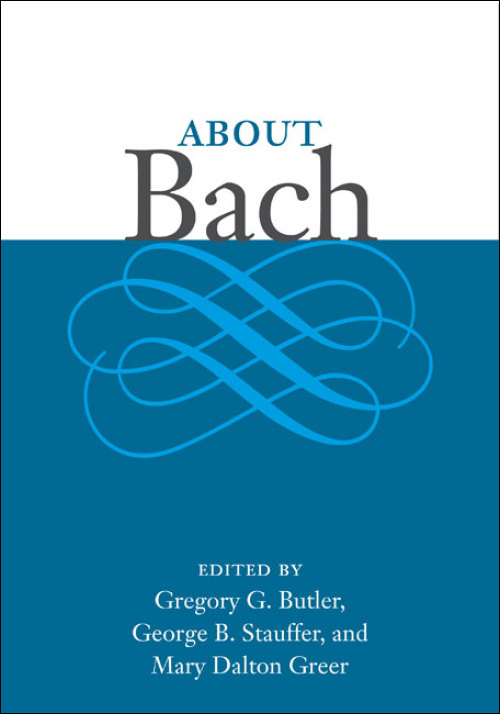 About Bach
Exploring Bach's enduring importance
Cloth – $40
978-0-252-03344-5
eBook – $19.95
978-0-252-09069-1
Publication Date
Cloth: 07/21/2008
About the Book
That Johann Sebastian Bach is a pivotal figure in the history of Western music is hardly news, and the magnitude of his achievement is so immense that it can be difficult to grasp. In
About Bach,
fifteen scholars show that Bach's importance extends from choral to orchestral music, from sacred music to musical parodies, and also to his scribes and students, his predecessors and successors. Further, the contributors demonstrate a diversity of musicological approaches, ranging from close studies of Bach's choices of musical form and libretto to wider analyses of the historical and cultural backgrounds that impinged upon his creations and their lasting influence. This volume makes significant contributions to Bach biography, interpretation, pedagogy, and performance.
Contributors are Gregory G. Butler, Jen-Yen Chen, Alexander J. Fisher, Mary Dalton Greer, Robert Hill, Ton Koopman, Daniel R. Melamed, Michael Ochs, Mark Risinger, William H. Scheide, Hans-Joachim Schulze, Douglass Seaton, George B. Stauffer, Andrew Talle, and Kathryn Welter.
About the Author
Gregory G. Butler is a professor of musicology at the University of British Columbia and the editor of Bach Perspectives, Volume 7: J. S. Bach's Concerted Ensemble Music: The Concerto. George B. Stauffer is a professor of music and Dean of the Mason Gross School of Arts at Rutgers University. He has published seven books, including Bach: The Mass in B Minor. Mary Dalton Greer is the founder and director of the series Cantatas in Context, in collaboration with the Orchestra of St. Luke's. She has taught at Yale and Montclair State University.
Reviews
"Thanks to the extent, scope, and universality of his work, Bach will always be a subject for new studies. . . . An interesting collection."--
Choice
"If you're looking for an example of current state-of-the-art Bach scholarship which will also guide you through some of the most significant issues in study of the composer, enjoy the open and at the same time scholarly styles of leading experts, performers and analysts, and wish to come away feeling well and truly connected with informed thinking about Bach's place in the wider musical pantheon,
About Bach
is a must. Thoroughly recommended."--
Classical Net Review
---
Blurbs
"The authors of this volume advance the leading edge of musical scholarship through their knowledgeable studies of Bach and his period. Scholars around the world will want to read this."--Stephen A. Crist, editor of Bach Perspectives, Volume 5: Bach in America

"This is a significant collection of essays, first-rate in terms of scholarship and the new perspectives they bring to known issues, as well as in their introduction of new facets of study. Anyone interested in Bach, his music, and the contexts of the period, will want to secure a copy of this exemplary volume."--Robin A. Leaver, author of Luther's Liturgical Music: Principles and Implications
---