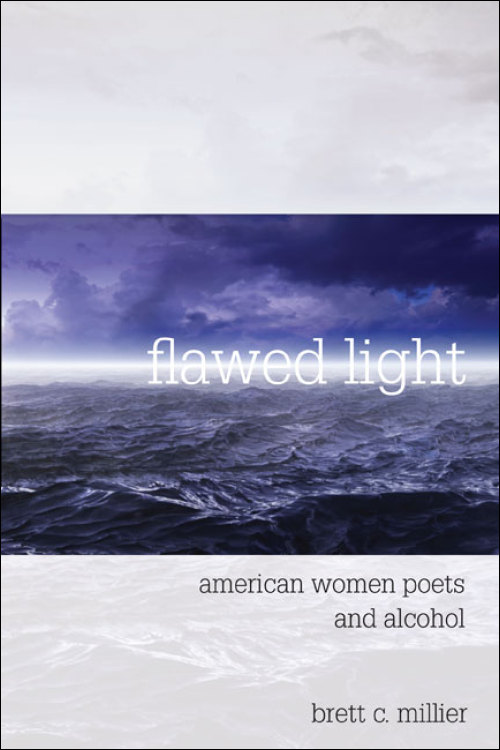 Flawed Light
American Women Poets and Alcohol
Women poets who found both inspiration and isolation at the bottom of the glass
Cloth – $42
978-0-252-03461-9
Publication Date
Cloth: 09/21/2009
About the Book
The relationship between alcoholism and the poetic process has been well established, but the history of heavy-drinking poets in the twentieth century tilts disproportionately toward male writers such as John Berryman, Robert Lowell, or Theodore Roethke. Women poets, however, were just as susceptible to alcohol, and they very often wrote about its effects on their bodies, minds, and lives. In this study, Brett C. Millier looks at the role of drinking in the lives and poetry of American women poets in the first half of the twentieth century. Millier reads the poems of Dorothy Parker, Louise Bogan, Edna St. Vincent Millay, Elinor Wylie, Léonie Adams, Isabella Gardner, and Elizabeth Bishop--and in counterpoint, the poems of Jean Garrigue--to see how they negotiated their alcoholism with their art.
Despite the shame and isolation these writers suffered as a result of their heavy drinking and despite the oppressive restrictions on subject matter placed on women poets by the critical establishment in this era, these female poets nevertheless wrote about alcohol. Millier looks at figures for alcohol and inebriation that these writers used in their work in defiance of the masculine Modernist code of impersonality in art. As women in a remarkable tradition of female lyric poets, their subjects and voices were circumscribed by their sex, but their lasting poems artfully record these painful struggles.
About the Author
Brett C. Millier is Reginald L. Cook Professor of American Literature at Middlebury College and the author of Elizabeth Bishop: Life and the Memory of It and other works.
Reviews
"Recommended."--
Choice
---
Blurbs
"A skilled critic and biographer, Brett C. Millier makes a convincing case for the way these poems engage, often in veiled forms, with both the allures of alcohol for women writers and the consequent dangers of alcoholism. An intelligent and captivating work."--Thomas Travisano, editor of Words in Air: The Complete Correspondence Between Elizabeth Bishop and Robert Lowell

"An extraordinarily important, groundbreaking book that moves the study of women's poetry forward by great leaps. Millier offers precious new information about women poets and focuses on their shared life-frustrations as well as their shared aesthetic strategies."--Annie Finch, author of The Body of Poetry: Essays on Women, Form, and the Poetic Self
---