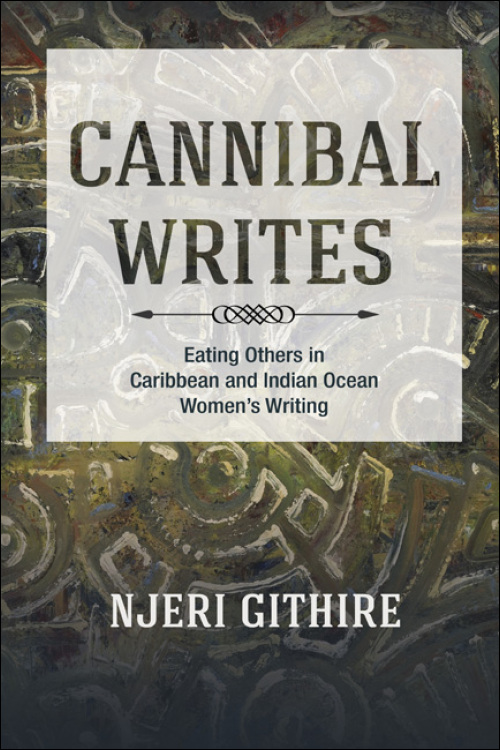 Cannibal Writes
Eating Others in Caribbean and Indian Ocean Women's Writing
Mediating historical and sociopolitical issues with metaphors of consumption
Cloth – $55
978-0-252-03878-5
eBook – $19.95
978-0-252-09674-7
Publication Date
Cloth: 11/24/2014
About the Book
Postcolonial and diaspora studies scholars and critics have paid increasing attention to the use of metaphors of food, eating, digestion, and various affiliated actions such as loss of appetite, indigestion, and regurgitation. As such stylistic devices proliferated in the works of non-Western women writers, scholars connected metaphors of eating and consumption to colonial and imperial domination.
In Cannibal Writes, Njeri Githire concentrates on the gendered and sexualized dimensions of these visceral metaphors of consumption in works by women writers from Haiti, Jamaica, Mauritius, and elsewhere. Employing theoretical analysis and insightful readings of English- and French-language texts, she explores the prominence of alimentary-related tropes and their relationship to sexual consumption, writing, global geopolitics and economic dynamics, and migration. As she shows, the use of cannibalism in particular as a central motif opens up privileged modes for mediating historical and sociopolitical issues.
Ambitiously comparative, Cannibal Writes ranges across the works of well-known and lesser-known writers to tie together two geographic and cultural spaces that have much in common but are seldom studied in parallel.
About the Author
Njeri Githire is an associate professor of African American and African studies at University of Minnesota.
Reviews
"The book will be compelling for humanists and analytical social scientists interested in the gendered transformation of postimperial cultures caught up in the vortex of globalization today."--
Research in African Literatures
---
Blurbs
"A significant contribution to the field. Njeri Githire sensitively illuminates island literatures rarely considered in depth alongside one another."--Nicole Simek, author of Eating Well, Reading Well: Maryse Condé and the Ethics of Interpretation
---