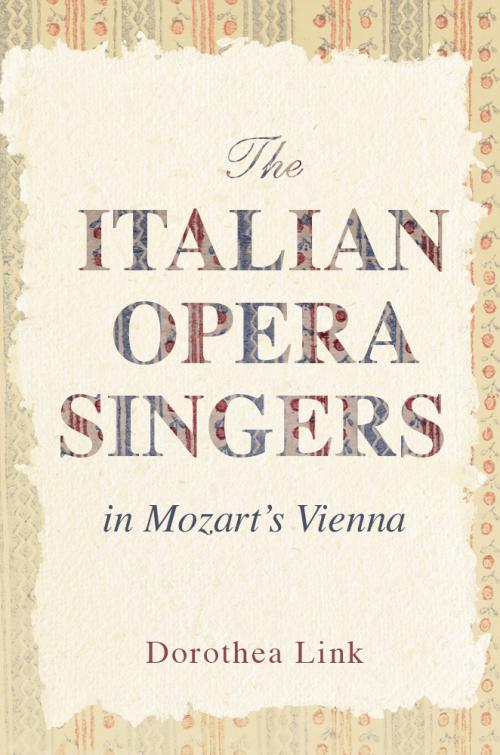 The Italian Opera Singers in Mozart's Vienna
Up close with the Vienna court opera of the late 1700s
Cloth – $125
978-0-252-04464-9
eBook – $39.95
978-0-252-05365-8
Publication Date
Cloth: 11/22/2022
About the Book
Dorothea Link examines singers' voices and casting practices in late eighteenth-century Italian opera as exemplified in Vienna's court opera from 1783 to 1791. The investigation into the singers' voices proceeds on two levels: understanding the performers in terms of the vocal-dramatic categories employed in opera at the time; and creating vocal profiles for the principal singers from the music composed expressly for them. In addition, Link contextualizes the singers within the company in order to expose the court opera's casting practices.
Authoritative and insightful, The Italian Opera Singers in Mozart's Vienna offers a singular look at a musical milieu and a key to addressing the performance-practice problem of how to cast the Mozart roles today.
* Publication of this book was supported by a grant from the General Publications Fund of the American Musicological Society, supported in part by the National Endowment for the Humanities and the Andrew W. Mellon Foundation.
About the Author
Dorothea Link is professor emerita of musicology at the University of Georgia. Her books include The National Court Theatre in Mozart's Vienna, Sources and Documents, 1783-1792 and Arias for Stefano Mandini, Mozart's First Count Almaviva.
Reviews
---
Blurbs
"Dorothea Link crowns her research into Italian opera in Josephine Vienna by exposing systematically, season by season, the hierarchy of stars and lesser singers and the politics of their terms of employment: a book for scholars to treasure and enjoy."--Julian Rushton, author of Mozart
---