The Short Fiction of Edgar Allan Poe
An Annotated Edition
An amply annotated edition of Poes densely allusive fiction
Paper – $29.95
978-0-252-06125-7
Publication Date
Paperback: 01/01/1990
About the Book
The Short Fiction of Edgar Allan Poe brings together, in one convenient edition, all of the information a reader needs to understand Poe's stories. Readable, attractive, and accessible to a general reader or student, it also provides a useful resource for the scholar and specialist. Stuart Levine and Susan Levine tracked down information that is often highly specialized and hard to come by through an extensive program of literary sleuthing—an investigation that took him through the hundreds of places where scholars make their contributions to knowledge.
About the Author
Stuart Levine
was a professor emeritus of English at the University of Kansas. His many books include
Edgar Poe: Seer and Craftsman
.
Susan Levine
was an assistant dean of the Graduate College at the University of Kansas and coeditor of
The Collected Writings of Edgar Allan Poe
,
Eureka
, and other works.
---
Also by this author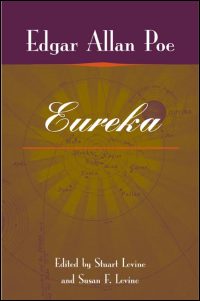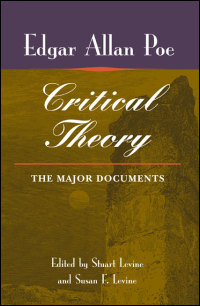 Reviews
---
Blurbs
"This book has proved for me the best edition of Poe's short fiction for classroom use. Its best feature, among many good ones, is its ample annotations. Those annotations, indispensable for such an allusive author as Poe, illuminate the text at every turn. I heartily recommend it to teachers and students alike."--Sidney P. Moss, author of Poe's Literary Battles: The Critic in the Context of His Milieu

"The Levines' edition of Poe's fiction is the most thoroughly and responsibly annotated of all the editions of Poe's work. It should be in all libraries and in any classroom where Poe's fiction is taught."--John Henry Raleigh, author of The Chronicle of Leopold and Molly Bloom: "Ulysses" as Narrative

"Provides translations of foreign phrases, explanations of obscure references, notes on critical controversies, sources and interpretations. It does groundwork for students and teachers alike. With no other American author (T. S. Eliot excepted) is there such a need for annotation as in the case of Poe; without it, the tales simply refuse to 'come alive.' I would say without hesitation that the Levines' Poe edition is the text of choice for courses in Poe."--William Goldhurst, author of Poe's Multiple King Pest: A Source Study
---