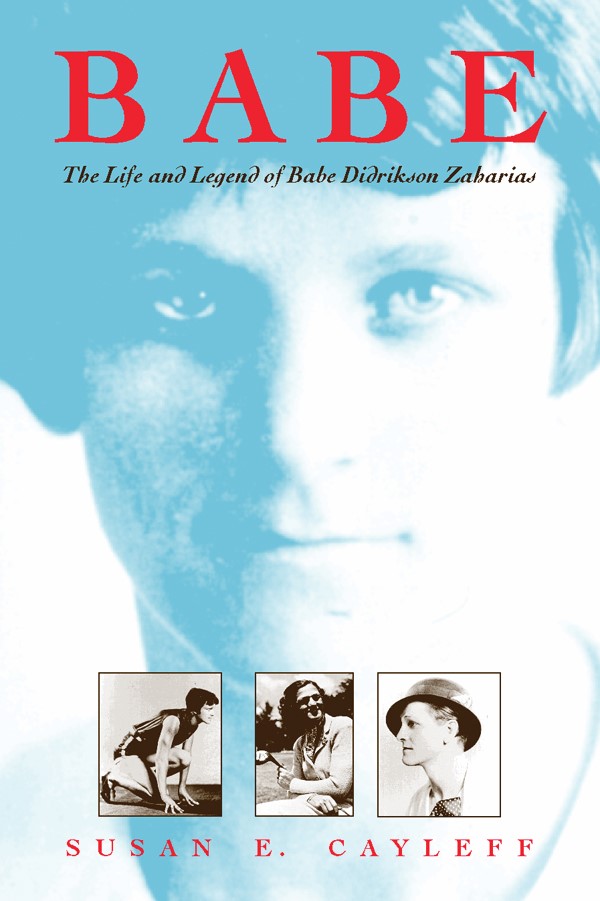 Babe
The Life and Legend of Babe Didrikson Zaharias
The heroics and humanity of one of history's greatest athletes
Paper – $28
978-0-252-06593-4
Publication Date
Paperback: 01/01/1996
About the Book
An extraordinarily gifted athlete, Babe Didrikson Zaharias starred in track and field and won three Olympic medals in 1932. She picked up golf late yet quickly dominated the women's sport. She also competed in baseball, bowling, basketball, and tennis.
Interviews with members of Babe's family, peers, and others inform Susan E. Cayleff's story of the athlete and the difficulties she faced as a woman trying to be her own person. The American public was smitten with Babe's wit, frankness, and "unladylike" bravado. But members of the press insinuated that her femininity, even her femaleness, were suspect. Cayleff looks at how Babe used her androgyny and athleticism to promote herself before crafting a more marketable female persona for golf. She also explores Babe's role as a cofounder of the Ladies Professional Golf Association (LPGA); her marriage to George Zaharias and their partnership in shaping her career; her romantic relationship with fellow golfer Betty Dodd; and her courageous public fight against cancer.
About the Author
Susan E. Cayleff is a professor of women's studies at San Diego State University. She is the author of Nature's Path: A History of Naturopathic Healing in America and Wash and Be Healed: The Water-Cure Movement and Women's Health.
Awards
Winner of the G.L.A.A.D. Outstanding Book Award (Gay & Lesbian Alliance for Anti-Defamation)
---