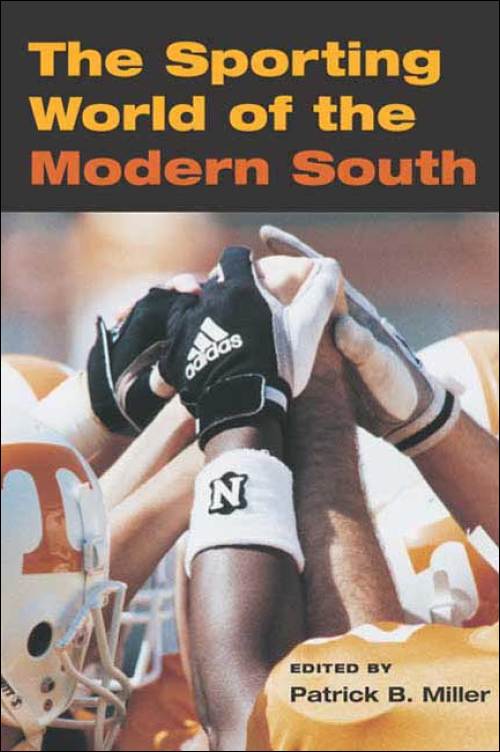 The Sporting World of the Modern South
Exploring the interplay between sport and regional identity
Paper – $23
978-0-252-07036-5
Publication Date
Paperback: 01/01/2002
Cloth: 01/01/2002
About the Book
Engaging a medley of perspectives and methodologies, these collected essays explore the sport-related symbols and events that have shaped southern regional identities since the Civil War. The authors range from the "backcountry" fighter stereotypes portrayed in modern professional wrestling to the significance of Crimson Tide coaching legend Paul "Bear" Bryant for white Alabamians while other essays tackle gender and race relations in intercollegiate athletics, the roles athletic competitions played in desegregating the South, and NASCAR's popularity in southern states.
Pairing the action and anecdotes of good sportswriting with rock-solid scholarship, The Sporting World of the Modern South adds historical and anthropological perspectives to legends and lore from the gridiron to the racetrack.
About the Author
Patrick B. Miller teaches history at Northeastern Illinois University. He is the coauthor of The Unlevel Playing Field: A Documentary History of the African American Experience in Sport and coeditor of Sport and the Color Line: Black Athletes and Race Relations in Twentieth-Century America.
Reviews
"Illuminates the South's role in shaping the South. . . . Miller's collection of essays . . . consider the past role of sport in Southern distinctiveness and push historians to consider more heavily the role that sport continues to play."--J.R. Duke, Southern Register

"Miller and his colleagues have made a valuable contribution to the study of southern sports. Students of southern history will find much of interest in this useful collection."--North Carolina Historical Review


---