The Militant South, 1800-1861
Paper – $22
978-0-252-07069-3
Publication Date
Paperback: 01/01/2002
About the Book
In
The Militant South, 1800-1861,
John Hope Franklin identifies the factors and causes of the South's festering propensity for aggression that contributed to the outbreak of the Civil War in 1861.
Franklin asserts that the South was dominated by militant white men who resorted to violence in the face of social, personal, or political conflict. Fueled by their defense of slavery and a persistent desire to keep the North out of their affairs, Southerners adopted a vicious bellicosity that intensified as war drew nearer.
Drawing from Southern newspapers, government archives, memoirs, letters, and firsthand accounts, Franklin masterfully details the sources and consequences of antebellum aggression in the South. First published in 1956, this classic volume is an enduring and impeccably researched contribution to Southern history. This paperback edition features a new preface in which the author discusses controversial responses to the book.
About the Author
John Hope Franklin
is James B. Duke Professor Emeritus of History at Duke University and was formerly chair of the history department at the University of Chicago. He has served as president of the American Studies Association, the Southern Historical Association, the Organization of American Historians, and the American Historical Association.
---
Also by this author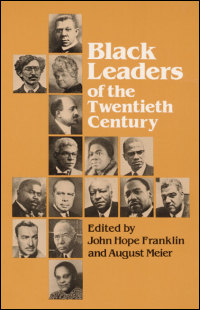 Reviews
"A pioneer work. . . . [Franklin's] sources are original, his work is thorough and his book makes a fresh and significant contribution to the understanding of the mind of the South."--C. Vann Woodward, New York Times Book Review

"John Hope Franklin has assembled an unrivaled body of data on these diverse manifestations of the fighting spirit in the South, and has presented it in a book which enables the reader better to understand a whole range of behavior."--Yale Review

"An important addition to the historical literature of the Old South."--J. C. Furnas
---