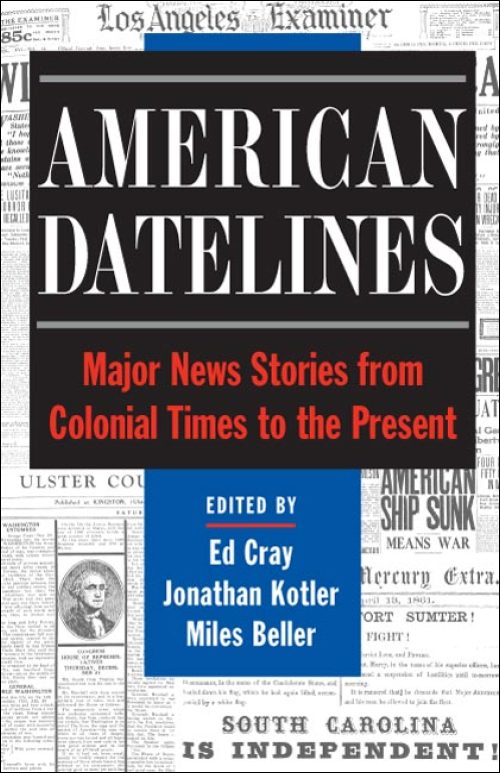 American Datelines
Major News Stories from Colonial Times to the Present
A vivid eyewitness account of the events--war, politics, the arts, sports, and human interest--that have most influenced American political and popular culture during the last three centuries
Paper – $28.95
978-0-252-07116-4
Publication Date
Paperback: 01/01/2003
About the Book
Capturing the kick and stir of history as it unfolded,
American Datelines
reveals the courage, hope, and grit of the American experience as chronicled in the headlines of the nation's public press from the earliest issue of
The Boston News-Letter
to the major newspapers of today.
The original articles in this compelling collection are arranged chronologically and appear as they were first published, providing a lively and unique view of the events that have most influenced politics and culture. Readers can experience the thrill and excitement of breaking news from the real story of Jesse James and the capture of Al Capone to a vibrant portrayal of baseball's first professional African American player and a probing look at the shocking New York Armory show where modern art was born. This first paperback edition features an updated introduction by the editors and several newsworthy additions, including the fall of the Berlin Wall, the O. J. Simpson trial, the Clinton impeachment trial, the home run race between Mark McGwire and Sammy Sosa, and Bush v. Gore.
About the Author
Ed Cray
, a professor of journalism at the Annenberg School for Communication, University of Southern California, is the author of more than a dozen books, including
The Erotic Muse
and biographies of George C. Marshall and Earl Warren.
Jonathan Kotler
is a lawyer, faculty member in the School of Journalism at the University of Southern California, and former counsel to the Society of Professional Journalists, Los Angeles Professional Chapter.
Miles Beller
, the author of
Dream of Venus (or Living Pictures),
a novel of the 1939 World's Fair, has served as the Joan Nordell Fellow at Harvard University's Houghton Library.
---
Also by this author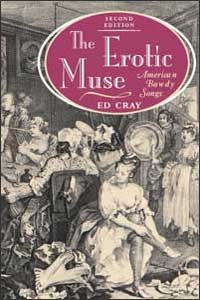 Reviews
"Academics sometimes say journalism is history in a hurry. Now comes American Datelines, an anthology that suggests history is journalism refocused by hindsight."–-San Francisco Examiner

"A nifty idea, imaginatively executed and complete with the original, often hyperventilating, headlines."–-Los Angeles Times Book Review

"This singular approach to history will be enjoyed not only by students of American history and culture but also by journalism students, who will be able to witness the changes in journalistic writing from the narrative style of the early years to the concise style of today."–-School Library Journal
---