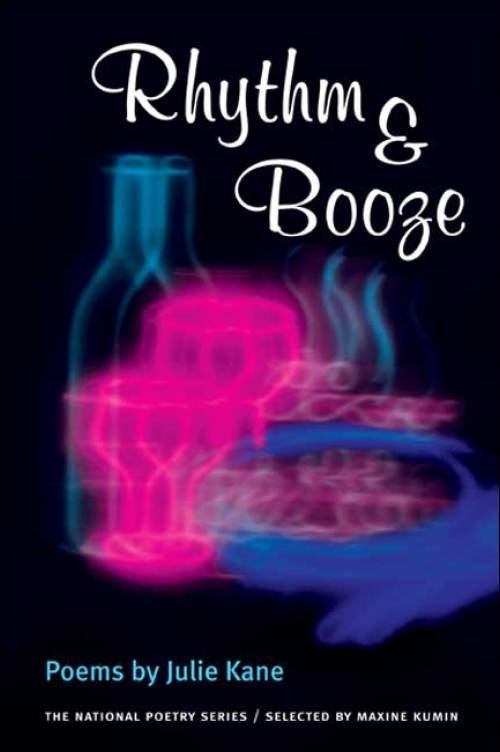 Rhythm & Booze
Poems
Poetry of fate and free will, codependency and recovery, repeating the familiar patterns and breaking free
Paper – $24.95
978-0-252-07140-9
Publication Date
Paperback: 01/01/2003
About the Book
Arranged in four parts--each associated with a particular Louisiana city--the poems in
Rhythm & Booze
trace the hardships and uncertainties, as well as the moments of unexpected sublimity, of a life lived in a continuous struggle between fresh starts and destructive old patterns.
Mirroring the music of New Orleans, Kane's poems combine traditional form with improvisational flourishes. Rhythm & Booze charts her progress as she undertakes a number of journeys, from youth to experience, from blues bars to college classrooms, from city to country, from chaos to something approaching peace.
Reviews
"There is a bit of magical Lousiana cooking in these poems which the poet brings to a boil with just the right amount of seasoning and just the right amount of love. And she casts a lovely spell over us, like voodoo at its most ecstatic."--
Concho River Review
---
Blurbs
"Rhythm & Booze is packed with so many brilliant moments of poetry you want to call up friends and cry 'Listen to this!' Part Ray Charles and Phillip Larkin, part Dorothy Parker and Barry Hannah, some Mae West and some Miles Davis, her poems are so much fun they stick like the blues behind them. Nobody writes villanelles so effortlessly, nobody bares her teeth so brightly, nobody sashays so come-hitheringly, nobody is so formidably cool. Miss Kane is my discovery of the year and more and I shall be telling about her ages and ages after sunset. You want the delights that only real poetry can give? Pick up Rhythm & Booze. And when you're done, give it to a friend who, I guarantee, will thank you for this trip through New Orleans, bars, bawdy days and nights, smoky songs, and the heart that can't help crying and dancing."--Dave Smith, author of Floating on Solitude: Three Volumes of Poetry
Awards
Selected by Maxine Kumin as one of five volumes published in 2003 in the National Poetry Series. Finalist for the 2005 Poets' Prize.
---