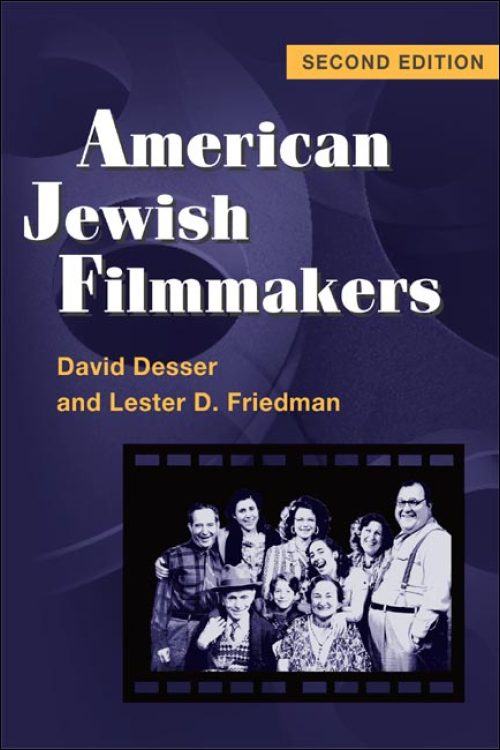 American Jewish Filmmakers
Second Edition
How the Jewish experience gives rise to an intimately linked series of issues in Jewish filmmakers' works
Paper – $31
978-0-252-07153-9
eBook – $19.95
978-0-252-05516-4
Publication Date
Paperback: 01/01/2004
About the Book
Woody Allen, Mel Brooks, Sidney Lumet, and Paul Mazursky, all sons of East European Jews, remain among the most prominent contemporary American film directors. In this revised, updated second edition of American Jewish Filmmakers, David Desser and Lester D. Friedman demonstrate how the Jewish experience gives rise to an intimately linked series of issues in the films of these and other significant Jewish directors.
The effects of the Holocaust linger, both in gripping dramatic form (Mazursky's Enemies, a Love Story) and in black comedy (Brooks's The Producers). In his trilogy consisting of Serpico, Prince of the City, and Q&A, Lumet focuses on the failure of society's institutions to deliver social justice. Woody Allen portrays urban life and family relationships (Manhattan and Hannah and Her Sisters), sometimes with a nostalgic twist (Radio Days).
This edition concludes with a newly written discussion of the careers of other prominent Jewish filmmakers such as Steven Spielberg, Barry Levinson, Brian Singer, and Darren Aronofsky.
About the Author
David Desser is the director of cinema studies at the University of Illinois at Urbana-Champaign and former editor of Cinema Journal. He is the author of The Samurai Films of Akira Kurosawa and Eros Plus Massacre. Lester D. Friedman is a member of the Radio/TV/Film department at Northwestern University. He is the author of The Jewish Image in American Film and Arthur Penn's "Bonnie and Clyde," and the editor of Unspeakable Images: Ethnicity and the American Cinema.
Reviews
"There is much here for the serious film buff to relish."--Jerusalem Post Magazine

"[A] fascinating and challenging study, one that sheds light not only on the changing character of the American Jew, but on the changing nature of American society and the films that reflect it."--Australian Jewish News
---