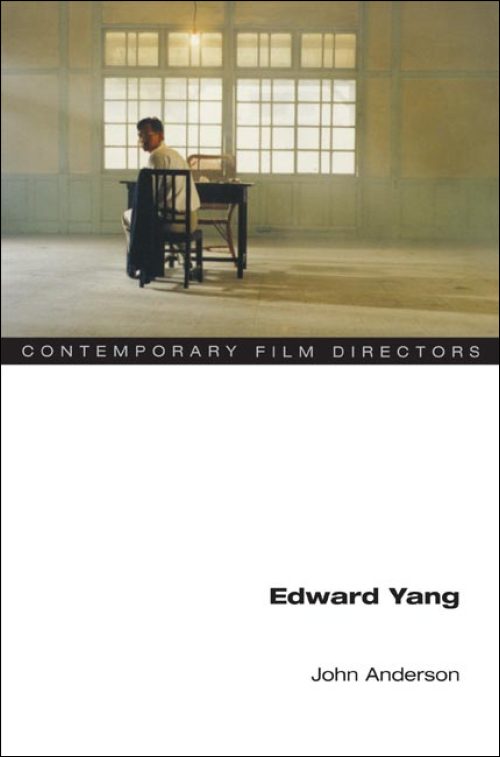 Edward Yang
A modern master of film's poetry and motion
Paper – $22
978-0-252-07236-9
Publication Date
Paperback: 04/25/2005
About the Book
Having largely given up on a career in film, Edward Yang had been working as a computer engineer for several years when he saw Herzog's
Aguirre, Wrath of God.
Inspired to return to film, Yang, along with a handful of other filmmakers, including the great Hou Hsiao-hsien, went on to found the Taiwanese New Wave of the early 1980s.
Film critic John Anderson's Edward Yang offers a comprehensive overview of the work of the writer-director—already considered one of the most important filmmakers of the past twenty years—from his breakthrough feature That Day, on the Beach to the epic Yi-Yi. Rooted in questions about what it means to be Taiwanese, Yang's films reveal the complexity of life within the island's patchwork culture. Anderson identifies the key narrative strategies, formal devices, moral vision, and sociopolitical concerns shot through Yang's films. He explains what makes these films so distinctive by pinpointing the specific qualities of Yang's style and outlook.
About the Author
John Anderson is the chief film critic for Newsday. He also writes for the Los Angeles Times, L.A. Weekly, Film Comment, Billboard, Washington Post, The Nation, and other publications. He is the author of the book Sundancing: Hanging Out and Listening In at America's Most Important Film Festival.
Reviews
"Anderson offers a comprehensive, film-by-film examination of Yang's career."--Booklist

"Anderson displays a careful eye for detail and for the nuance of Yang's psychologically subtle films."--Cineaste
---