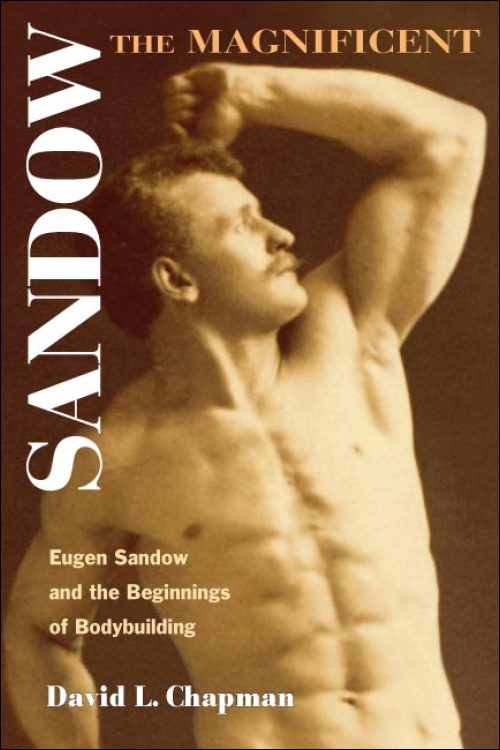 Sandow the Magnificent
Eugen Sandow and the Beginnings of Bodybuilding
The strongman whose pioneering focus on physique built an entertainment empire
Paper – $22.95
978-0-252-07306-9
Publication Date
Paperback: 03/06/2006
About the Book
Before Arnold Schwarzenegger, Steve Reeves, or Charles Atlas, there was German-born Eugen Sandow (1867-1925), a muscular vaudeville strongman who used his good looks, intelligence, and business savvy to forge a fitness empire.
David L. Chapman tells the story of the immensely popular showman who emphasized physique display rather than lifting prowess. But he also looks at Sandow's success off-stage, where the entertainer helped found the fitness movement by establishing a worldwide chain of gyms, publishing a popular magazine, selling exercise equipment, and pioneering the use of food supplements. Chapman explains physical culture's popularity in terms of its wider social implications while delving into how Sandow, by making exercise fashionable, ushered in the fitness craze that continues today.
This new edition has been revised and enlarged with an afterword that includes unpublished information, new photographs of Sandow and his contemporaries, and an updated index.
About the Author
David L. Chapman is the author of Universal Hunks: A Pictorial History of Muscular Men around the World, 1895-1975 and coauthor of American Hunks: The Muscular Male Body in Popular Culture, 1860-1970.
Reviews
"Sandow the Magnificent displays a deft prose style and an intriguing presentation of the great man's life. . . . Serious students of iron history who do not obtain this book should consider redefining themselves."--Joe Roark, FLEX

"A fascinating story. . . . Arnold, eat your heart out!"--Elliot J. Gorn, editor of Muhammad Ali: The People's Champ

"Chapman has written a first-rate biography and one that will continue to play an important role in our understanding of the body and the world of physical culture."--Jan Todd, Journal of Sport History
---