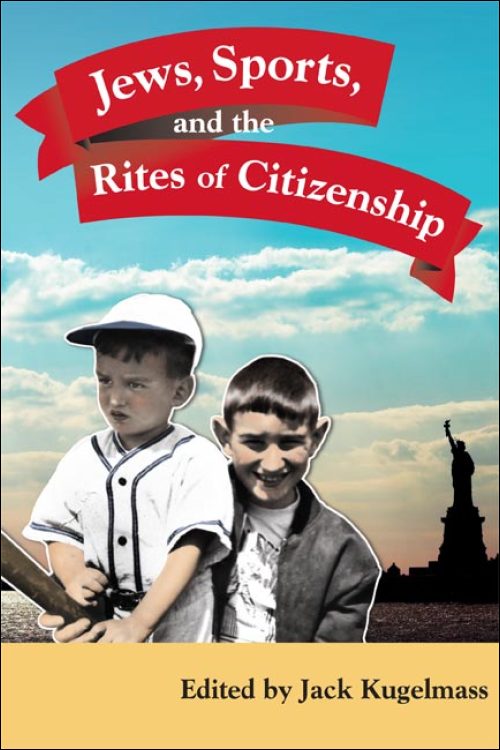 Jews, Sports, and the Rites of Citizenship
How sports act as a path toward citizenship for minority populations
Paper – $24
978-0-252-07324-3
Publication Date
Paperback: 01/01/2007
Cloth: 01/02/2007
About the Book
To many, an association between Jews and sports seems almost oxymoronic--yet Jews have been prominent in boxing, basketball, and fencing, and some would argue that hurler Sandy Koufax is America's greatest athlete ever. In
Jews, Sports, and the Rites of Citizenship,
Jack Kugelmass shows that sports--significant in constructing nations and in determining their degree of exclusivity--also figures prominently in the Jewish imaginary. This interdisciplinary collection brings together the perspectives of anthropologists and historians to provide both methodological and regional comparative frameworks for exploring the meaning of sports for a minority population.
* Publication of this volume was supported in part by the generous support of the Lucius N. Littauer foundation and the William and Ina Levine Family Foundation.
About the Author
Jack Kugelmass is a professor of anthropology and director of the Center for Jewish Studies at the University of Florida, Gainesville. He is the author of The Miracle of Intervale Avenue.
Reviews
---
Blurbs
"This stimulating collection of essays--covering the United States, Europe, and the Middle East--provides an unfailingly informative and engaging perspective on Jewish involvement in sports. . . . For students of ethnic studies and Jewish studies, and for general readers interested in sports or Judaism, the book is a must."--Stanley Brandes, professor of anthropology, University of California, Berkeley
---