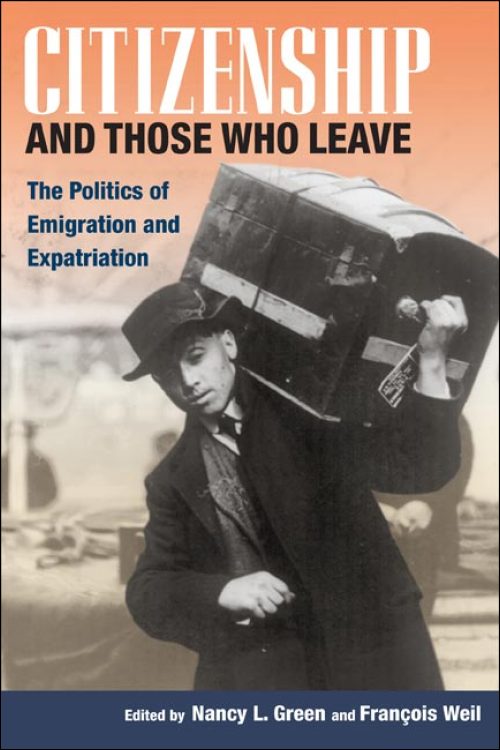 Citizenship and Those Who Leave
The Politics of Emigration and Expatriation
Exodus and national identity
Paper – $27
978-0-252-07429-5
eBook – $19.95
978-0-252-09141-4
Publication Date
Paperback: 01/01/2007
Cloth: 04/09/2007
About the Book
Exit, like entry, has helped define citizenship over the past two centuries, yet little attention has been given to the politics of emigration. How have countries impeded or facilitated people leaving? How have they perceived and regulated those who leave? What relations do they seek to maintain with their citizens abroad, and why? Citizenship and Those Who Leave reverses the immigration perspective to examine how nations define themselves not just through entry but through exit as well.
About the Author
Nancy L. Green
and
François Weil
are professors of history at the École des Hautes Études en Sciences Sociales, Paris. Green is the author of
The Limits of Transnationalism
and
Ready-to-Wear and Ready-to-Work: A Century of Industry and Immigrants in Paris and New York
. Weil is the author of
A History of New York
and
Family Trees: A History of Genealogy in America
.
---
Also by this author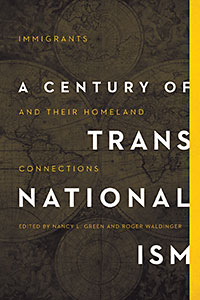 Reviews
"Groundbreaking. . . . A new perspective on migration."--
Journal of Sociology and Social Welfare
"These articles taken together provide excellent historical documentation but also a gentle prodding to change the way much migration is talked about and even researched."--
Journal of Anthropological Research
---
Blurbs
"This volume reminds us that for most of the modern period and in a greater number of places, exodus, rather than entry, was the crucial issue, that a larger population has been perceived more often as a blessing than as a problem. The editors assemble a list of international scholars that reads like a 'who's who' of migration studies, and in every case, the quality of the contributions matches the reputation of the contributors."--Jose C. Moya, author of Cousins and Strangers: Spanish Immigrants in Buenos Aires, 1850-1930
---