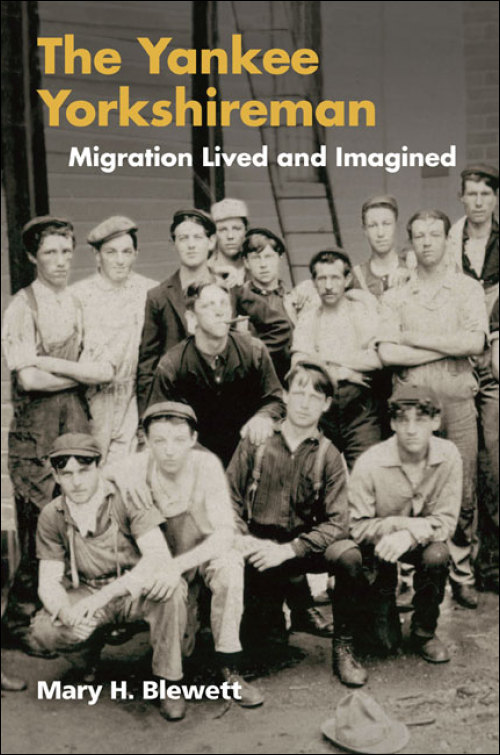 The Yankee Yorkshireman
Migration Lived and Imagined
Understanding migration through the lives and fiction of migrant workers in New England
Paper – $23
978-0-252-07613-8
Publication Date
Paperback: 01/01/2009
Cloth: 04/20/2009
About the Book
Mary H. Blewett offers a textual and contextual appraisal of the writings of Yorkshire-born Hedley Smith (1909–94). Smith's depiction of the fictional mill village of Briardale, Rhode Island, captures an early twentieth-century labor diaspora peopled with textile workers. Enraged and embittered at the transformatory experience of his own emigration, Smith used fiction to explore Yorkshire immigrants' culture and stubborn refusal to assimilate. As Smith's writings reveal, emigration involves grief and anger, and he meant for his rich panoply of characters to convey the superiority of Yorkshire life and culture. Smith came to take pride in his writings and, to a degree, accepted his new life in America. He never returned to Yorkshire.
Adopting a transnational perspective, Blewett links Smith's Briardale to empirical data on the substance of working-class lives both in Yorkshire and in New England's worsted textile industries. Demonstrating clearly that English immigrants often resisted and sometimes refused assimilation into American society, The Yankee Yorkshireman offers a deepened understanding of migration, ethnicity, gender, and class as both lived and imagined experiences in a transnational culture.
About the Author
Mary H. Blewett
is a professor emerita of history at the University of Massachusetts Lowell. She is the author of
Constant Turmoil: The Politics of Industrial Life in Nineteenth-Century New England
and
Men, Women, and Work: Class, Gender, and Protest in the New England Shoe Industry, 1780–1910
.
---
Also by this author
Reviews
"[A] fascinating biography."--
American Historical Review
"Deserves to be read by all scholars and students interested in migration and dislocation."--
Journal of American Ethnic History
---
Blurbs
"In a stimulating way, Blewett interweaves labor, community, technology, gender, and sexuality in a story of the textile industry in a local, regional, British, and Atlantic context. A truly significant contribution."--Dirk Hoerder, author of Cultures in Contact: World Migrations in the Second Millennium
---