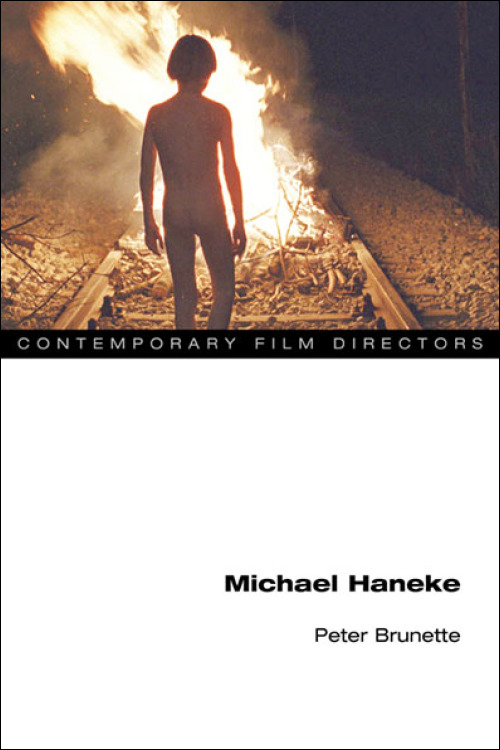 Michael Haneke
The first complete study of Michael Haneke's searing cinema
Cloth – $110
978-0-252-03531-9
Paper – $22
978-0-252-07717-3
eBook – $14.95
978-0-252-09066-0
Publication Date
Paperback: 01/01/2010
Cloth: 01/01/2010
About the Book
In this book, Peter Brunette analyzes the theatrical releases of Austrian film director Michael Haneke, including
The White Ribbon,
winner of the 2009 Palme d'Or at the Cannes Film Festival. Perhaps best known to U.S. audiences for
Caché, The Piano Teacher,
and his remake of his own disturbing
Funny Games,
Haneke has consistently challenged critics and film viewers to consider their own responsibility for what they watch when they seek to be "merely" entertained by such studio-produced Hollywood thrillers.
Brunette highlights Haneke's brilliant use of uncompromising visual and aural techniques to express complex themes. His most recent films contain what has become his hallmark: a moment of violence or shock that is not intended to be exploitative, but that nevertheless goes beyond the conventional boundaries of most art cinema. Lauded for graphically revealing the powerful influence of contemporary media on social behavior, his films offer a chilling critique of contemporary consumer society. Brunette discusses Haneke's major releases in English, French, and German, including the film that first brought him to international attention, Benny's Video. The first full-length study of Haneke's work in any language, this book also includes an interview with the director that explores his motivations and methods.
Reviews
"Brunette offers detailed, expert analyses of Haneke's 10 theatrical films, from the early works made in his native Austria through
The White Ribbon
, which won the Palme d'Or at Cannes."--
Booklist
"Recommended."--
Choice
"Brunette wields critical theory with an extremely light touch, which results in a smooth reading experience."--
Jump Cut
"Brunette writes with a clear command of the material and a great admiration for Haneke's scriptwriting and cinematic skills."--
Cineaste
---
Blurbs
"A compelling choice for anyone seeking a comprehensive, eloquent, and accessible introduction to the films of Michael Haneke."--Roy Grundmann, editor of A Companion to Michael Haneke and curator of the retrospective "Michael Haneke: A Cinema of Provocation"
---