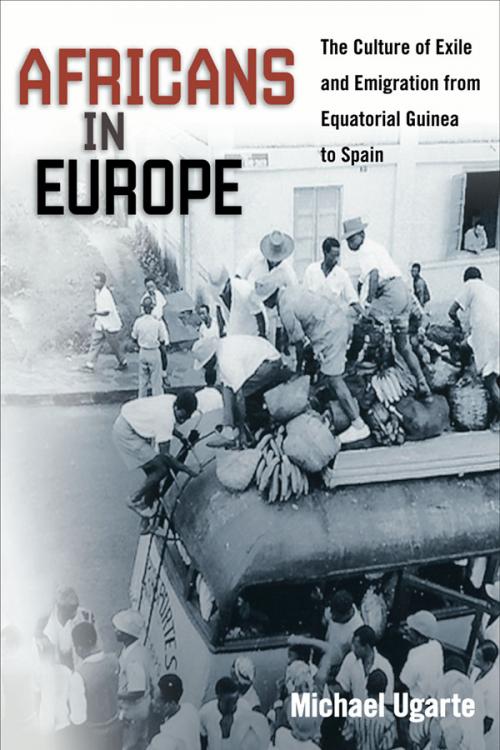 Africans in Europe
The Culture of Exile and Emigration from Equatorial Guinea to Spain
Following one African nation's flow of populations and culture in the colonial and postcolonial worlds
Paper – $30
978-0-252-07923-8
Publication Date
Paperback: 05/01/2013
About the Book
What differentiates emigration from exile? This book delves theoretically and practically into this core question of population movements. Tracing the shifts of Africans into and out of Equatorial Guinea, it explores a small former Spanish colony in central Africa. Michael Ugarte examines the writings of Equatorial Guinean exiles and migrants, considering the underlying causes of such moves and arguing that the example of Equatorial Guinea is emblematic of broader dynamics of cultural exchange in a postcolonial world.
Based on personal stories of people forced to leave and those who left of their own accord, Africans in Europe captures the nuanced realities and widespread impact of mobile populations. By focusing on the geographical, emotional, and intellectual dynamics of Equatorial Guinea's human movements, readers gain an inroad to "the consciousness of an age" and an understanding of the global realities that will define the cultural, economic, and political currents of the twenty-first century.
About the Author
Michael Ugarte is Middlebush Professor of Romance Languages at the University of Missouri. His publications include Madrid 1900: The Capital as Cradle of Culture and Shifting Ground: Spanish Civil War Exile Literature.
Reviews
"Ugarte's refined prose, playful ideas, and timely and pertinent subject matter highlight the value of Equatorial Guinean
emixile
[exile-emigration] writers for understanding global migrations and cultural cross-fertilization."--
Bulletin for Spanish and Portuguese Historical Studies
---
Blurbs
"A thorough examination of the African nation of Equatorial Guinea and its complex political, cultural, and literary history. Africans in Europe makes a definitive contribution to the burgeoning field of Afro-Spanish studies and the literature of Equatorial Guinea."--Silvia Bermúdez, author of La esfinge de la escritura: la poesía ética de Blanca Varela
---