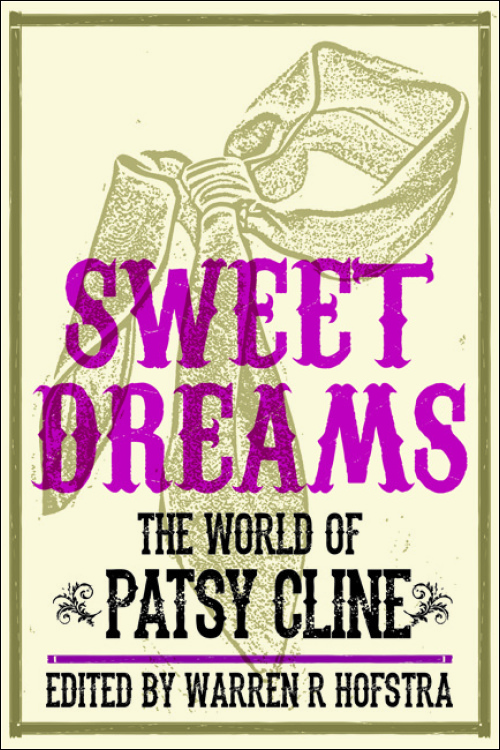 Sweet Dreams
The World of Patsy Cline
A cultural history of the first female legend of country music
Cloth – $110
978-0-252-03771-9
Paper – $27
978-0-252-07930-6
eBook – $19.95
978-0-252-09498-9
Publication Date
Cloth: 09/02/2013
About the Book
One of the most influential and acclaimed female vocalists of the twentieth century, Patsy Cline (1932–63) was best known for her rich tone and emotionally expressive voice. Born Virginia Patterson Hensley, she launched her musical career during the early 1950s as a young woman in Winchester, Virginia, and her heartfelt songs reflect her life and times in this community. A country music singer who enjoyed pop music crossover success, Cline embodied the power and appeal of women in country music, helping open the lucrative industry to future female solo artists.
Bringing together noted authorities on Patsy Cline and country music, Sweet Dreams: The World of Patsy Cline examines the regional and national history that shaped Cline's career and the popular culture that she so profoundly influenced with her music. In detailed, deeply researched essays, contributors provide an account of Cline's early performance days in Virginia's Shenandoah Valley, analyze the politics of the split between pop and country music, and discuss her strategies for negotiating gender in relation to her public and private personae. Interpreting visual images, fan correspondence, publicity tactics, and community mores, this volume explores the rich and complex history of a woman whose music and image changed the shape of country music and American popular culture.
Contributors are Beth Bailey, Mike Foreman, Douglas Gomery, George Hamilton IV, Warren R. Hofstra, Joli Jensen, Bill C. Malone, Kristine M. McCusker, and Jocelyn R. Neal.
About the Author
Warren R. Hofstra is Stewart Bell Professor of American History at Shenandoah University in Winchester, Virginia. His other books include The Planting of New Virginia: Shenandoah Valley Landscapes, 1700–1800 and Shenandoah Landscapes and the Great Valley Road of Virginia.
Reviews
"Why is Patsy Cline relevant? Hofstra synthesizes everything offered and ruminates on the durability and permanence of Cline's legacy. Recommended."--
Choice
"
Sweet Dreams
is not simply a thorough and multi-framed gaze upon the national icon(oclast) and legend, Patsy Cline. The volume goes deeper, exploring musical genres, class, and geography, while navigating questions regarding consumption and music's power to authenticate identity."--
Appalachian Journal
"There are few voices in American music as iconic as Patsy Cline's. . . . Warren R. Hofstra's edited collection
Sweet Dreams: The World of Patsy Cline
gives that voice a rich historical context. The range and quality of authors are impressive.
Sweet Dreams
takes the often trite 'life and times' rubric and makes it seem fresh and vital, a model for understanding influential musical artists within historical context."--
The Journal of Southern History
"The achievement of
Sweet Dreams
is that it explores the tensions and ambivalences in Cline's career and does so in a way that instructs scholarship on other country stars."--
Notes
---
Blurbs
"This book will stand out as a definitive work on Patsy Cline, country music, popular music, and gender and class in post-World War II American culture. The essays provide interesting insights into Cline's historical, musical, and sociological importance."--Michael T. Bertrand, author of Race, Rock, and Elvis
---