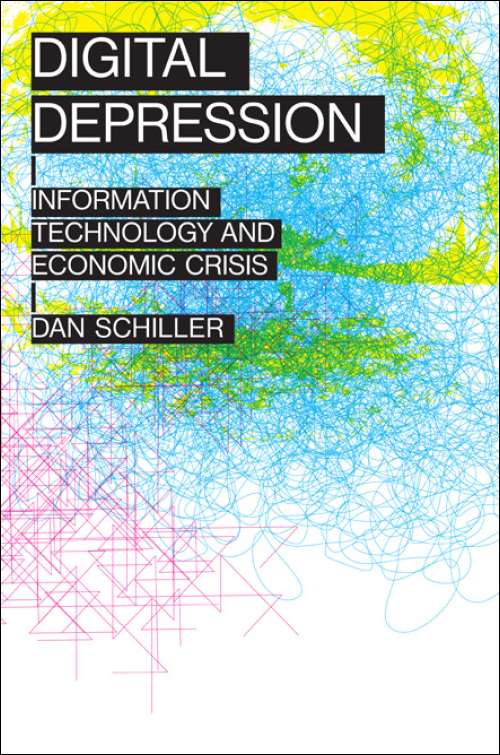 Digital Depression
Information Technology and Economic Crisis
A new political economy of digital capitalism
Cloth – $125
978-0-252-03876-1
Paper – $28
978-0-252-08032-6
eBook – $14.95
978-0-252-09671-6
Publication Date
Cloth: 10/06/2014
About the Book
For decades society venerated advanced information and communications technologies (ICTs) as a source of economic rejuvenation and uplift. The financial crisis of 2007-08 shook such ideas. Originating in the United States, the driver of digital systems and services, the prolonged economic slump precipitated a perplexing historical outcome: a technological revolution wrapped inside an economic collapse.
Dan Schiller analyzes the crisis tendencies of capitalism to root out the sources of this digital depression. From there he traces the economic re-composition wrought by ICTs, seeing them as a leading economic growth pole akin to the 1930s consumer industries that came out of the Great Depression. Finally, he lays out the present-day battles to capture and control digital technology and its growth. Demonstrating digital technology's central role in the global political economy and connecting it to the rise of worldwide financial, production and military networks, Schiller sets the digital communication industry in the context of intensifying geopolitical conflicts over the Internet. As he shows, the forces at the core of capitalism--exploitation, commodification, and inequality--are ongoing and accelerating within the networked political economy.
Timely and wide ranging, Digital Depression blazes new ground in illuminating the role of information and communications within the political economy's developmental processes.
About the Author
Dan Schiller
is a professor in the Graduate School of Library and Information Science and the Department of Communication at the University of Illinois at Urbana-Champaign. He is the author of
How to Think About Information
and
Digital Capitalism: Networking the Global Market System
.
---
Also by this author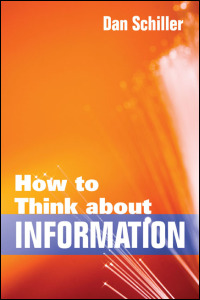 Reviews
"Provides a virtual fire hydrant stream of episodes and details. . . . Informed and informative. Recommended."--
Choice
"Schiller has outdone himself this time . . . . Schiller puts on an amazing performance juggling his well-placed emphasis on the role of the U.S. policy system, with the need to take note of changes taking place within the European community, and the rapidly rising power and influence being exercised on a global scale by government and corporate actors in China and India."--
Journalism & Mass Communication Quarterly
"Dan Schiller's book helps us to understand how rational and well-informed people can hold such diametrically opposing views. This book, and its extensive references, will be a valuable reference work for all future research in this area."--
Boundary 2
---
Blurbs
"Drawing on excellent research across a range of fields, [Schiller] provides the best book-length treatment of digital capitalism in the wake of the worldwide economic crisis that erupted in 2008 and offers the best map of the digital communications industry in current scholarship."--Vincent Mosco, author of To the Cloud: Big Data in a Turbulent World

"Far-reaching as an empirical study of contemporary political economy and far-sighted as a social-scientific interpretation of a complex and contradictory reality. Extremely stimulating and important."--Richard Maxwell, co-author of Greening the Media
---