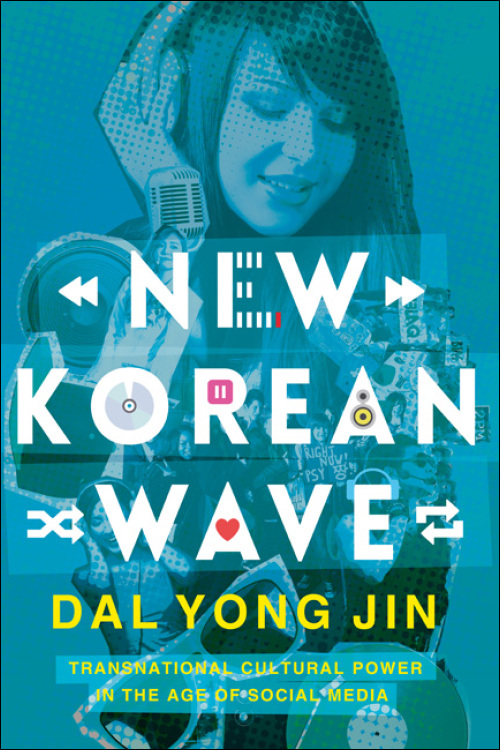 New Korean Wave
Transnational Cultural Power in the Age of Social Media
The forces that converged to unleash a pop culture tsunami
Cloth – $110
978-0-252-03997-3
Paper – $25
978-0-252-08147-7
eBook – $14.95
978-0-252-09814-7
Publication Date
Cloth: 04/11/2016
About the Book
The 2012 smash "Gangnam Style" by the Seoul-born rapper Psy capped the triumph of
Hallyu
, the Korean Wave of music, film, and other cultural forms that have become a worldwide sensation.
Dal Yong Jin analyzes the social and technological trends that transformed Hallyu from a mostly regional interest aimed at families into a global powerhouse geared toward tech-crazy youth. Blending analysis with insights from fans and industry insiders, Jin shows how Hallyu exploited a media landscape and dramatically changed with the 2008 emergence of smartphones and social media, designating this new Korean Wave as Hallyu 2.0. Hands-on government support, meanwhile, focused on creative industries as a significant part of the economy and turned intellectual property rights into a significant revenue source. Jin also delves into less-studied forms like animation and online games, the significance of social meaning in the development of local Korean popular culture, and the political economy of Korean popular culture and digital technologies in a global context.
A first-of-its-kind treatment, New Korean Wave maps how a convergence of technology, leadership, and avid fandom unleashed a cultural tsunami.
About the Author
Dal Yong Jin is an associate professor of communication at Simon Fraser University. He is the author of Digital Platforms, Imperialism, and Political Culture.
Reviews
"Highly recommended overview of the present Korean culture industry, especially regarding the influence of government support on home-grown entertainment industries."--
The Learned Fangirl
"
New Korean Wave
is an invaluable resources for students and faculty studying international media, culture, and communication." --
Journal of Film and Video
---
Blurbs
"A fascinating story of how Korean cultural industry grew from being a relatively overlooked sector to becoming a global success story, analyzing the social and technological mechanism that enabled this sector's growth and its relations with the state. This book is an outstanding contribution to the scholarship on the New Korean Wave."--Nissim Otmazgin, author of Regionalizing Culture: The Political Economy of Japanese Popular Culture in Asia

"In recent years, the Korean wave, Hallyu, has emerged as a major Asian presence on the media globe but its political economy has largely been ignored. Dal Yong Jin's excellent study fills this gap in international scholarship: highly recommended."--Daya Thussu, University of Westminster, London

"In a concise and illuminating book that unpacks the evolution of the Korean Wave, Jin deftly highlights the key factors that have fueled the rise of South Korea as a major player in the global market place for popular culture."--Hyung-Gu Lynn, University of British Columbia

"Much has been written in recent years about the Korean Wave, or Hallyu. But what has often been missing is the capacity to situate this wave in the wider context of political economy, cultural policy, and global media flows. Dal Yong Jin's book marks an admirable survey of the phenomenon from this critical institutional perspective, and will become the defining text for understanding the political economy of the New Korean Wave."--Terry Flew, author of Global Creative Industries
---