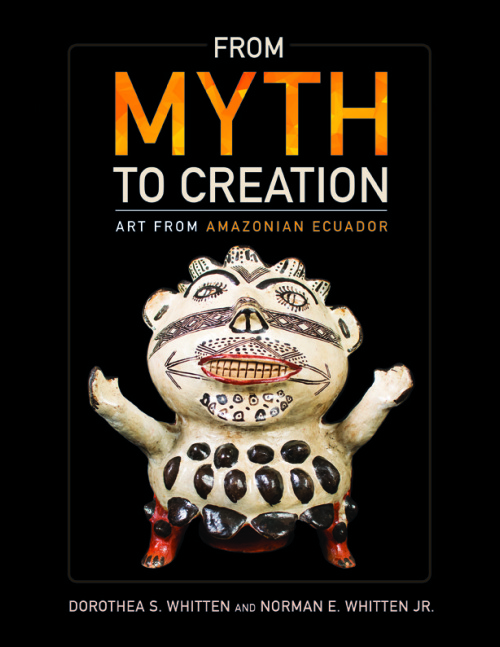 From Myth to Creation
Art from Amazonian EcuadorSecond Edition
The culture and symbolism of Amazonian Ecuador from the perspective of native creators
Paper – $29.95
978-0-252-08193-4
Publication Date
Paperback: 11/28/2016
About the Book
Lavishly illustrated with more than 100 photos, the second edition of
From Myth to Creation
offers a dramatic insider's view of the cognitive and symbolic worlds of indigenous potters and woodworkers in a region undergoing radical change. By placing Canelos Quichua art in social and cultural context, the text invites readers to better understand and appreciate the art, aesthetics, and the historical and contemporary consciousness of indigenous Americans.
This new edition includes a new foreword and chapter.
About the Author
Dorothea Scott Whitten was a research associate at the Center for Latin American and Caribbean Studies at the University of Illinois at Urbana-Champaign. Norman E. Whitten Jr. is a curator of the Spurlock Museum. Their works include Histories of the Present: People and Power in Ecuador and Puyo Runa: Imagery and Power in Modern Amazonia.
---