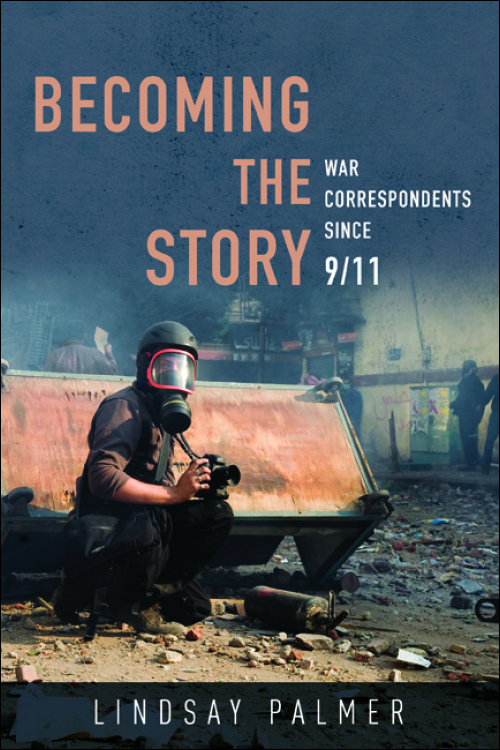 Becoming the Story
War Correspondents since 9/11
The dangerous new realities of reporting on war
Cloth – $110
978-0-252-04156-3
Paper – $25.95
978-0-252-08321-1
eBook – $14.95
978-0-252-05022-0
Publication Date
Paperback: 02/19/2018
Cloth: 02/19/2018
About the Book
The September 11 attacks produced great changes in journalism and the lives of the people who practiced it. Foreign reporters felt surrounded by the hate of American colleagues for "the enemy." Americans in combat areas became literal targets of anti–U.S. sentiment. Behind the lines, editors and bureau chiefs scrambled to reorient priorities while feeling the pressure of sending others into danger.
Becoming the Story examines the transformation of war reporting in the decade after 9/11. Lindsay Palmer delves into times when print or television correspondents themselves received intense public scrutiny because of an incident associated with the work of war reporting. Such instances include Daniel Pearl's kidnapping and murder; Bob Woodruff's near-fatal injury in Iraq; the expulsions of Maziar Bahari and Nazila Fathi from Iran in 2009; the sexual assault of Lara Logan; and Marie Colvin's 2012 death in Syria. Merging analysis with in-depth interviews of Woodruff and others, Palmer shows what these events say about how post-9/11 conflicts transformed the day-to-day labor of reporting. But they also illuminate how journalists' work became entangled with issues ranging from digitization processes to unprecedented hostility from all sides to the political logic of the War on Terror.
About the Author
Lindsay Palmer is an assistant professor of global media ethics at the University of Wisconsin, Madison.
Reviews
"[Palmer] is on to something as she examines how Western audiences and readers are encouraged to empathize with war correspondents as heroes, victims, or martyrs."--
New York Review of Books
"
Becoming the Story
is a valuable addition to the field of critical media studies, journalism history, and twenty-first-century military history." --
H-Net Reviews
"A worthy contribution to the scholarly literature on media, war, and conflict. It should be required reading for scholars and students of journalism and political communication. It adds significant depth to our understanding of how reporters are affected by nationalistic and neoliberal business motives in their reporting of international events." --
Journalism & Mass Communication Quarterly
---
Blurbs
"In most academic studies of post-9/11 war reporting, the challenges and risks that the 'conflict correspondents' face often get insufficient attention. Lindsay Palmer's pioneering and commendable study fills a gap in journalism scholarship. Highly recommended."--Daya Kishan Thussu, author of News as Entertainment: The Rise of Global Infotainment

"Covering a war means going to places torn by chaos, destruction and death,' the late foreign correspondent Marie Colvin observed, 'and trying to bear witness' in order to 'find the truth in a sandstorm of propaganda.' Lindsay Palmer's book honors this commitment, offering us a rigorously perceptive assessment of war reporting over the first decade since the September 11 attacks. Its case studies draw upon analyses of the news coverage, as well as extensive interviews with correspondents and their editors, to present important insights into what gets reported, how and why. Essential reading."--Stuart Allan, author of Photojournalism and Citizen Journalism: Co-operation, Collaboration and Connectivity
---