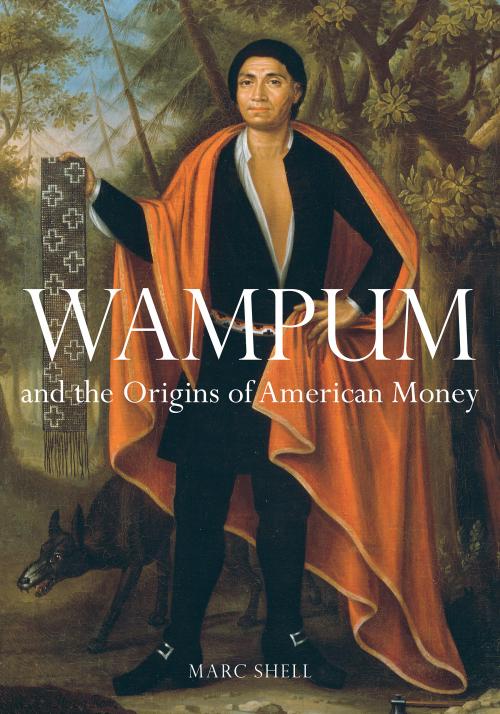 Wampum and the Origins of American Money
A thoughtful exploration of the meanings and metaphors of American money
Paper – $24.95
978-0-252-08393-8
Publication Date
Paperback: 10/15/2018
Cloth: 10/28/2013
About the Book
Wampum has become a synonym for money, and it is widely assumed that it served the same purposes as money among the Native Algonquians even after coming into contact with European colonists' money. But to equate wampum with money only matches one slippery term with another, as money itself was quite ill-defined in North America for decades during its colonization. Fledgling colonial currencies assimilated much more from Native American trading practices than they imposed on the locals, so much so that colonists regularly expressed fears of "becoming Indians" in their widespread use of paper money, a novel economic innovation adapted from wampum.
In this stimulating and intriguing book, Marc Shell illuminates the context in which wampum was used by describing how money circulated in the colonial period and the early history of the United States. Wampum itself, generally tubular beads made from clam or conch shells, was hardly a primitive version of a coin or dollar bill, as it represented to both Native Americans and colonial Europeans a unique medium through which language, art, culture, and even conflict were negotiated. This wide-ranging exploration of economics, literature, and racial and ethnic imagery throughout American history is extensively illustrated with more than a hundred images of documents, artworks, and artifacts, including numerous depictions of Native Americans on paper money.
With irrepressible wit and erudition, Shell interweaves wampum's multiform functions and manifestations, and he reveals wampum's undeniable influence on the cultural, political, and economic foundations of North America.
Published in Association with the American Numismatic Society, New York, New York.
* Published in Association with the American Numismatic Society, New York, New York
About the Author
Marc Shell is Irving Babbitt Professor of Comparative Literature and professor of English at Harvard University. He is the author of many books, including The Economy of Literature, Money, Language, and Thought, and Art and Money.
Reviews
"Literature professor Shell provides a scholarly overview of wampum as the lingua franca of the New World. . . . By tracing the path of American currency from wampum to Wall Street, he removes wampum from historical-footnote status and spotlights a fascinating, often forgotten, aspect of Americana."--
Booklist
"This copiously color-illustrated and erudite work fills a significant gap in the literature of Native American and U.S. economic studies and is highly recommended."--
Library Journal
 "The author's erudition and breadth of commentary is both edifying and entertaining."--
EH.Net
"Marc Shell provides wide-ranging and interesting observations on money as a medium of communication, translation, and commercial transaction. . . . Building on his valuable work on money and language, Shell shows that, like coins or paper money, wampum had agreed-upon meanings and values that facilitated exchange between individuals and societies."--
The Historian
---
Blurbs
"I am struck with the remarkable depth and breadth of Marc Shell's scholarship in this book, his fascinating focus on the role of bilingualism and especially wampum in the development of American banking and currency, and his intriguing plays on words and images. An extremely stimulating and enjoyable book."--Kathleen J. Bragdon, author of The Columbia Guide to American Indians of the Northeast

"Not only does this book illuminate an interesting and little-discussed corner of American cultural history--the history and cultural significance of currency--but it does so in an open and engaging style. Provocative and filled with creative ideas, this book will appeal to readers interested in Native American studies, American studies, and comparative literature."--Frederick E. Hoxie, coeditor of Lewis and Clark and the Indian Country: The Native American Perspective
---