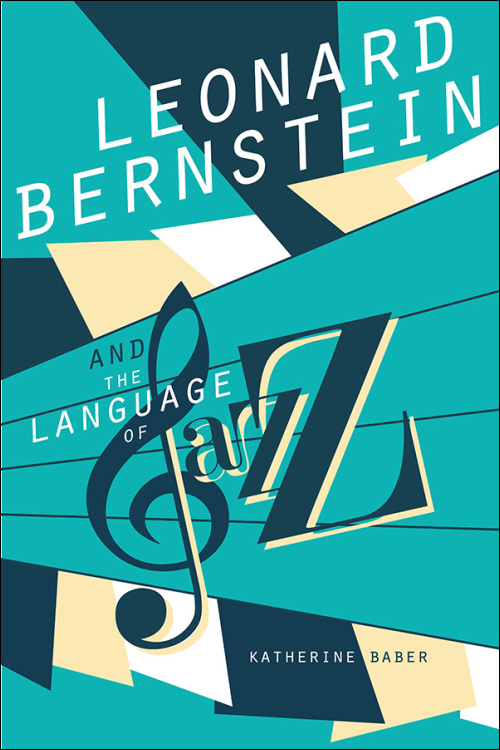 Leonard Bernstein and the Language of Jazz
Shaping jazz into symphonies and show tunes—only in America
Cloth – $110
978-0-252-04237-9
Paper – $27.95
978-0-252-08416-4
eBook – $14.95
978-0-252-05121-0
Publication Date
Paperback: 03/25/2019
Cloth: 03/25/2019
About the Book
Leonard Bernstein's gifts for drama and connecting with popular audiences made him a central figure in twentieth-century American music. Though a Bernstein work might reference anything from modernism to cartoon ditties, jazz permeated every part of his musical identity as a performer, educator, and intellectual.
Katherine Baber investigates how jazz in its many styles served Bernstein as a flexible, indeed protean, musical idea. As she shows, Bernstein used jazz to signify American identity with all its tensions and contradictions and to articulate community and conflict, irony and parody, and timely issues of race and gender. Baber provides a thoughtful look at how Bernstein's use of jazz grew out of his belief in the primacy of tonality, music's value as a unique form of human communication, and the formation of national identity in music. She also offers in-depth analyses of On the Town, West Side Story, 1600 Pennsylvania Avenue, and other works to explore fascinating links between Bernstein's art and issues like eclecticism, music's relationship to social engagement, black-Jewish relations, and his own musical identity.
* Publication of this book was supported by a grant from the Henry and Edna Binkele Classical Music Fund, and from the AMS 75 PAYS Endowment of the American Musicological Society, funded in part by the National Endowment for the Humanities and the Andrew W. Mellon Foundation.
About the Author
Katherine Baber is an associate professor of music history at the University of Redlands.
Reviews
"Greatly impressive." --
Booklist
"Baber offers compelling evidence of the composer's integration of jazz and blues into his wide-ranging work." --
Library Journal
"Recommended." --
Choice
"Baber's discussions of Bernstein's music are well-researched, cogent, and thoughtful. . . . A firm foundaton on which to further investigate Bernstein's music and from a variety of angles." --
Arts Fuse
"Katherine Baber is to be commended for her careful research and deep analysis in
Leonard Bernstein and the Language of Jazz
. . . the patient and careful reader will discover that the challenge is a satisfying and rewarding one." --
Jazz and Culture
"Remarkable . . . Baber's work is a unique and important contribution to Bernstein scholarship, and can serve as a model for how to approach musical signification through style in a nuanced and thorough manner that considers wider cultural phenomena." --
Music Reference Services Quarterly
---
Blurbs
"While jazz has been discussed as a component in Bernstein's musical style before, Baber's focus is more on the potential meanings of Bernstein's use of that jazz, both in what it might have meant for Bernstein and for the audiences listening to the music. A strong contribution to the field."--Paul Laird, author of Leonard Bernstein: A Guide to Research
---