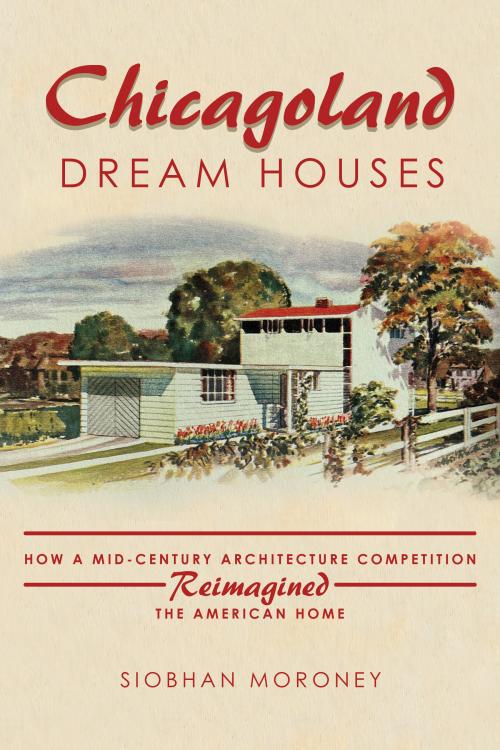 Chicagoland Dream Houses
How a Mid-Century Architecture Competition Reimagined the American Home
The idea of the house and the hopes of postwar America
Cloth – $125
978-0-252-04551-6
Paper – $24.95
978-0-252-08762-2
eBook – $14.95
978-0-252-05513-3
Publication Date
Paperback: 01/23/2024
Cloth: 01/23/2024
About the Book
Sponsored by the
Chicago Tribune
, the 1945 Chicagoland Prize Homes competition solicited designs by mostly unknown architects. The goal: to provide beautiful yet practical houses for returning WWII veterans and middle-class residents of the city and suburbs.
In-depth and extensively illustrated, Chicagoland Dream Houses revisits this overlooked chapter in Chicago and architectural history. Organizers conceived the competition to help remedy the postwar housing crisis and it received front-page news coverage and an exhibit at the Art Institute of Chicago. It also had the rare distinction of taking designs from paper to reality, an accomplishment that brought out two hundred thousand people to tour finished homes. Yet the contest ultimately failed in its aim to inspire new home construction that would solve Chicago's housing shortage. Siobhan Moroney situates the competition in its time both socially and architecturally, analyzing floor plans and other materials to reveal how the designs reflected the expectations of middle-class families and the social norms that dictated their everyday lives and aspirations.
About the Author
Siobhan Moroney is an associate professor of politics and the chair of American Studies at Lake Forest College.
Reviews
---
Blurbs
"Chicagoland Dream Houses is an engaging addition to the growing body of scholarship concerning Chicago's twentieth-century residential landscape characterized by a diverse group of architects and builders."--Michelangelo Sabatino, coauthor of Modern in the Middle: Chicago Houses 1929–1975

"An impressively documented work on an important, generally overlooked postwar homes competition. What makes the book exceptional is that it covers 'architecture and design for everyday life,' created by trained architects along with others, including those who were talented amateurs. That populist aspect makes Moroney's work compelling and very different from many other books."--John Zukowsky, author of Building Chicago: The Architectural Masterworks
---