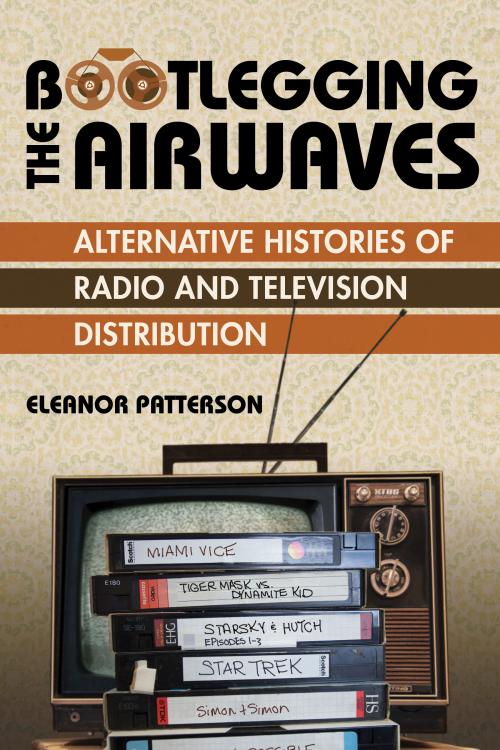 Bootlegging the Airwaves
Alternative Histories of Radio and Television Distribution
Tracing the alternate history of people sharing pre-digital media
Cloth – $110
978-0-252-04558-5
Paper – $28
978-0-252-08769-1
eBook – $19.95
978-0-252-05524-9
Publication Date
Paperback: 02/06/2024
Cloth: 02/06/2024
About the Book
Long before internet archives and the anytime, anywhere convenience of streaming, people collected, traded, and shared radio and television content via informal networks that crisscrossed transnational boundaries.
Eleanor Patterson's fascinating cultural history explores the distribution of radio and TV tapes from the 1960s through the 1980s. Looking at bootlegging against the backdrop of mass media's formative years, Patterson delves into some of the major subcultures of the era. Old-time radio aficionados felt the impact of inexpensive audio recording equipment and the controversies surrounding programs like Amos 'n' Andy. Bootlegging communities devoted to buddy cop TV shows like Starsky and Hutch allowed women to articulate female pleasure and sexuality while Star Trek videos in Australia inspired a grassroots subculture built around community viewings of episodes. Tape trading also had a profound influence on creating an intellectual pro wrestling fandom that aided wrestling's growth into an international sports entertainment industry.
Original and engaging, Bootlegging the Airwaves shares the story of how fan passion and technology merged into a flourishing subculture.
About the Author
Eleanor Patterson is an assistant professor of media studies at Auburn University.
Reviews
---
Blurbs
"A highly valuable contribution to media and cultural history. Patterson goes in-depth about important and eclectic bootlegging practices, and in particular highlights how people have utilized these technologies and systems to generate their own cultures around the objects of their fandom and interests."--Derek Kompare, coeditor of Making Media Work: Cultures of Management in the Entertainment Industries
---