Previous
3
4
5
6
7
8
9
10
11
12
Next
Women & Gender Studies

36 Mormon Women Talk Candidly about Love, Sex, and Marriage
Author: Edited by Holly Welker
Pub Date: August 2016

From the front lines to the back bedrooms, the voices of today's Mormon women learn more...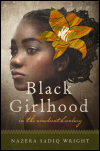 Author: Nazera Sadiq Wright
Pub Date: October 2016

How unlikely literary characters paved the way for black citizenship and progress learn more...


Histories of Race and Sex in North America
Author: Edited by Jennifer Brier, Jim Downs, and Jennifer L. Morgan
Pub Date: October 2016

New ways of viewing the tableau of history learn more...



Author: Edited by Sandra Adell
Pub Date: January 2016

Groundbreaking twenty-first-century works for classes, actors, and theatergoers learn more...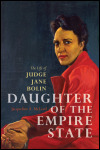 The Life of Judge Jane Bolin
Author: Jacqueline A. McLeod
Pub Date: Cloth: 2011; Paper: August 2016

The trailblazing work of the first African American woman judge learn more...


Feminism, Imperialism, and Transnational Solidarity
Author: Edited by Elora Halim Chowdhury and Liz Philipose
Pub Date: October 2016

Women enacting friendship across multiple borders learn more...


Body, Nature, and Spirit in Chicana Feminism
Author: Christina Holmes
Pub Date: November 2016

Chicana feminists and their coalitions with human, nature, and spirit others learn more...


Spiritualism, Republicanism, and Radicalism in the Civil War Era
Author: Mark A. Lause
Pub Date: July 2016

Enlisting the dead to change the world of the living learn more...


Race and Violence in U.S. Law and Politics
Author: Sara L. McKinnon
Pub Date: September 2016

The winding, still-unfinished road to justice for women seeking asylum learn more...


Working-Class Masculinities in the American Heartland
Author: Stephen Meyer
Pub Date: April 2016

Grinding out new ideas of masculinity in the twentieth century learn more...


Previous
3
4
5
6
7
8
9
10
11
12
Next