1
2
3
4
5
6
7
8
9
10
Next
Women & Gender Studies
Voices of Nontraditional Women Historians
Author: Edited by Julie A. Gallagher and Barbara Winslow
Pub Date: October 2018

Eighteen unstoppable women and the quest to become a scholar learn more...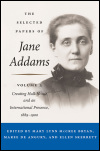 vol. 3: Creating Hull-House and an International Presence, 1889-1900
Author: Jane Addams Edited by Mary Lynn McCree Bryan, Maree de Angury, and Ellen Skerrett
Pub Date: June 2018

From neophyte to icon in eleven incredible years learn more...


Queer Female Sexuality in the Underground
Author: Yetta Howard
Pub Date: July 2018

Ugliness as both physical appearance and identity learn more...


The Temperance Battle in Minnesota
Author: Sabine N. Meyer
Pub Date: Cloth: 2015; Paper: February 2018

Identity formation and the power of place in the shaping of history learn more...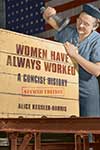 Author: Alice Kessler-Harris
Pub Date: November 2018

Updating the foundational book on women at work learn more...


The Intellectual Thought of Race Women
Author: Brittney C. Cooper
Pub Date: May 2017

The women and ideas behind the triumph of the black female intellectual learn more...



Author: Debra A. Shattuck
Pub Date: February 2017

America, its women, and its game learn more...


Reinventing Black Womanhood in Washington, D.C.
Author: Treva B. Lindsey
Pub Date: April 2017

The struggles and victories of New Negro women and their movement learn more...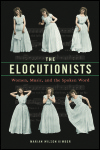 Women, Music, and the Spoken Word
Author: Marian Wilson Kimber
Pub Date: February 2017

Rediscovering a lost art and the women who made it learn more...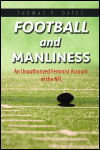 An Unauthorized Feminist Account of the NFL
Author: Thomas P. Oates
Pub Date: April 2017

Tackling the problem of how the NFL measures men learn more...


1
2
3
4
5
6
7
8
9
10
Next