The New Black Studies Series celebrates Black scholarship, featuring fresh, provocative perspectives in Black studies. The series is edited by Darlene Clark Hine and Dwight A. McBride. Senior acquisitions editor Dawn Durante is the acquiring editor. Over fifteen years, the series has published fifty books by sixty-five authors and editors and has garnered over seventeen awards, including some of the most prestigious accolades across the fields of history, literature, and African American studies. This year we have eight new books joining the series. Take a look at the fifteenth anniversary catalog and our new and upcoming books in the series!
---
Reimagining Liberation: How Black Women Transformed Citizenship in the French Empire
By Annette K. Joseph-Gabriel
Black women living in the French empire played a key role in the decolonial movements of the mid-twentieth century. As thinkers and activists, these women lived lives of commitment and risk that landed them in war zones and concentration camps and saw them declared enemies of the state. Joseph-Gabriel mines published writings and untapped archives to reveal the anticolonialist endeavors of seven often overlooked women.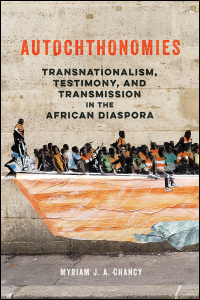 Autochthonomies: Transnationalism, Testimony, and Transmission in the African Diaspora
By Myriam J. A. Chancy
What defines African culture as a whole? Chancy explores the web of interconnected and conflicting artifacts, norms, and expectations that make up African diasporic culture, ranging from Africa to Europe and the Americas. In doing so, she disrupts the Manichean binary dynamics that have dominated previous interpretations of the material.
Roots of the Black Chicago Renaissance: New Negro Writers, Artists, and Intellectuals, 1893-1930
Edited by Richard A. Courage and Christopher Robert Reed
During the Black Chicago Renaissance, African American innovators working across the landscape of the arts set the stage for an intellectual flowering that redefined black cultural life. Collecting essays that explore the intersections in the backgrounds, education, professional affiliations, and public lives and achievements of black creators, Courage and Reed tells the story of how modern Black culture came to fruition.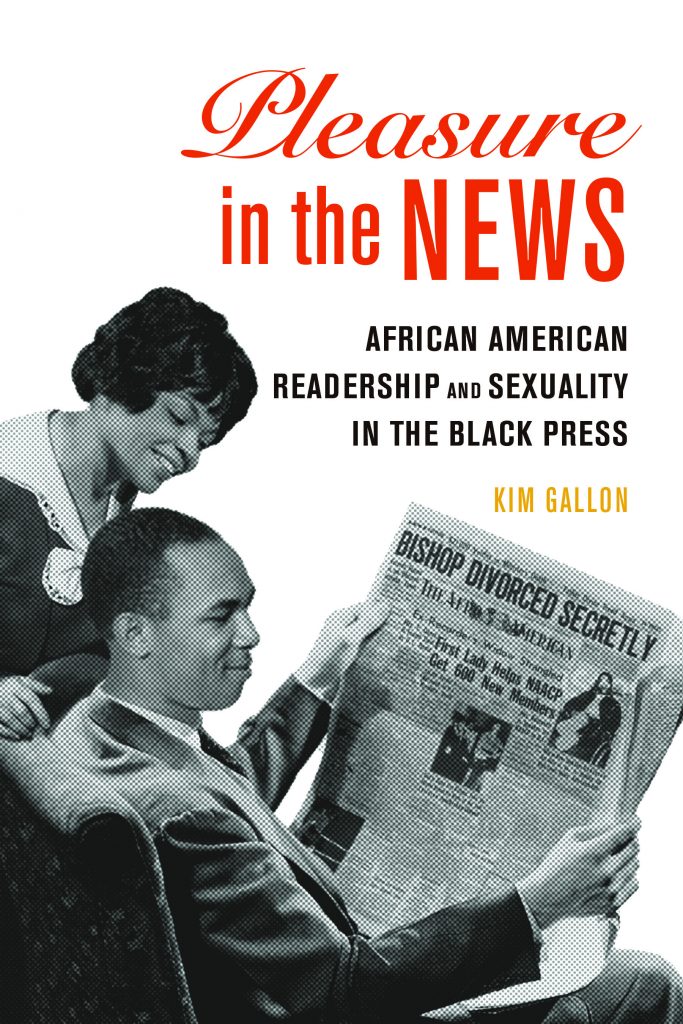 Pleasure in the News: African American Readership and Sexuality in the Black Press
By Kim Gallon
Critics often chastised the twentieth-century Black press for focusing on sex and scandal rather than African American achievements. Gallon takes an opposing stance—arguing that African American newspapers fostered black sexual expression, agency, and identity. Informative and empowering, Pleasure in the News redefines the significance of the black press in African American history and advancement while shedding light on the important cultural and social role that sexuality played in the power of the Black press.
Coming in May 2020
From Slave Cabins to the White House: Homemade Citizenship in African American Culture
By Koritha Mitchell
Mitchell analyzes texts by and about African American women and unveils the hostility these women face as they invest in traditional domesticity. Instead of the respectability and safety granted white homemakers, Black women endure pejorative labels, racist governmental policies, attacks on their citizenship, and aggression meant to keep them in "their place." From Slave Cabins to the White House illuminates the links between African American women's homemaking and citizenship in history and across literature.
Coming in August 2020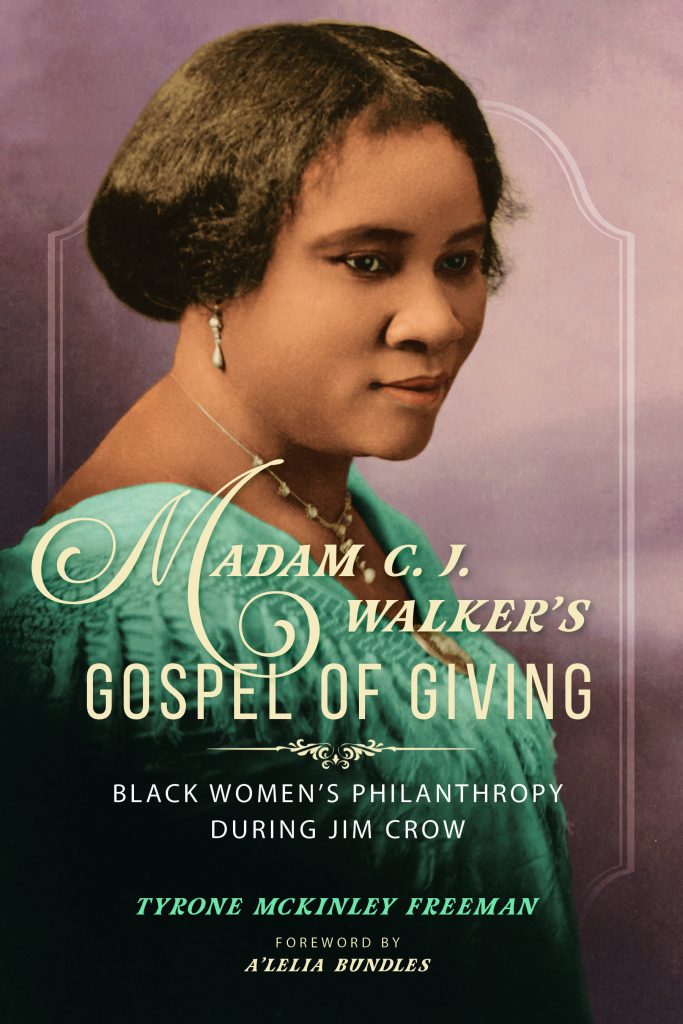 Madam C. J. Walker's Gospel of Giving: Black Women's Philanthropy During Jim Crow
By Tyrone McKinley Freeman
Founder of a beauty empire, Madam C. J. Walker was celebrated as America's first self-made female millionaire. Known as a leading African American entrepreneur, Walker was also devoted to an activist philanthropy aimed at empowering African Americans and challenging the injustices inflicted by Jim Crow. Freeman's biography highlights how giving shaped Walker's life before and after she became wealthy and examines her philanthropic efforts.
Coming in October 2020
Black Queer Freedom: Spaces of Injury and Paths of Desire
By GerShun Avilez
Whether engaged in same-sex desire or gender nonconformity, Black queer individuals live with being perceived as a threat while simultaneously being subjected to the threat of physical, psychological, and socioeconomical injury. Avilez analyzes the work of diasporic artists who, denied government protections, have used art to create spaces for justice, focusing on how public and institutionalized spaces seek to confine Black queer bodies.
Coming in October 2020
Laughing to Keep from Dying: African American Satire in the Twenty-First Century
By Danielle Fuentes Morgan
By subverting comedy's rules and expectations, African American satire promotes social justice by connecting laughter with ethical beliefs in a revolutionary way. Morgan ventures from Suzan-Lori Parks to Leslie Jones and Dave Chappelle to Get Out and Atlanta to examine the satirical treatment of race and racialization across today's African American culture.
Coming in November 2020
Learn more about how you can support Black studies scholarship at the press here.