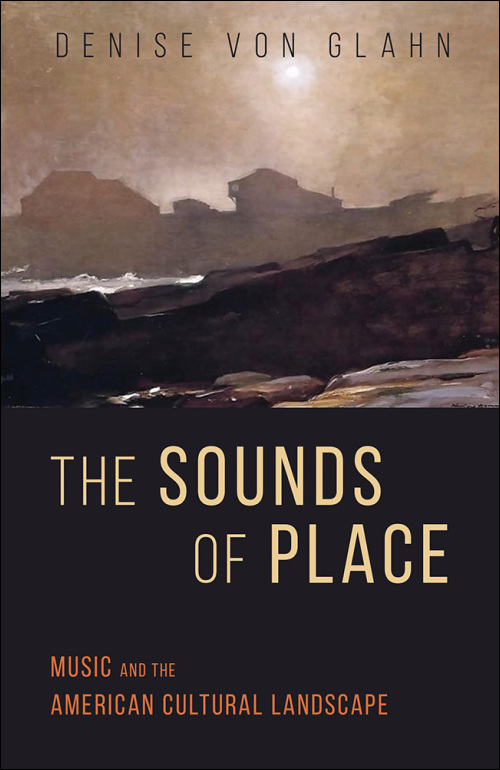 The Sounds of Place
Music and the American Cultural Landscape
The role of place in works by fourteen American composers
Paper – $30
978-0-252-08607-6
eBook – $19.95
978-0-252-05295-8
Publication Date
Paperback: 09/14/2021
About the Book
Composers like Charles Ives, Duke Ellington, Aaron Copland, and Ellen Taaffe Zwilich created works that indelibly commemorated American places. Denise Von Glahn analyzes the soundscapes of fourteen figures whose "place pieces" tell us much about the nation's search for its own voice and about its ever-changing sense of self. She connects each composer's feelings about the United States and their reasons for creating a piece to the music, while analyzing their compositional techniques, tunes, and styles. Approaching the compositions in chronological order, Von Glahn reveals how works that celebrated the wilderness gave way to music engaged with humanity's influence--benign and otherwise--on the landscape, before environmentalism inspired a return to nature themes in the late twentieth century.
Wide-ranging and astute, The Sounds of Place explores high art music's role in the making of national myth and memory.
About the Author
Denise Von Glahn is the Curtis Mayes Orpheus Professor of Musicology at Florida State University, where she is also coordinator of the Musicology Area. She is the author of Libby Larsen: Composing an American Life and Music and the Skillful Listener: American Women Compose the Natural World.
Reviews
---
Blurbs
"The Sounds of Place is an enlightening and enriching book."--Journal of Musicological Research

"This is an excellent book, a pleasure to read and a substantial contribution to American musicology, cultural geography, and interdisciplinary scholarship."--American Historical Review
---