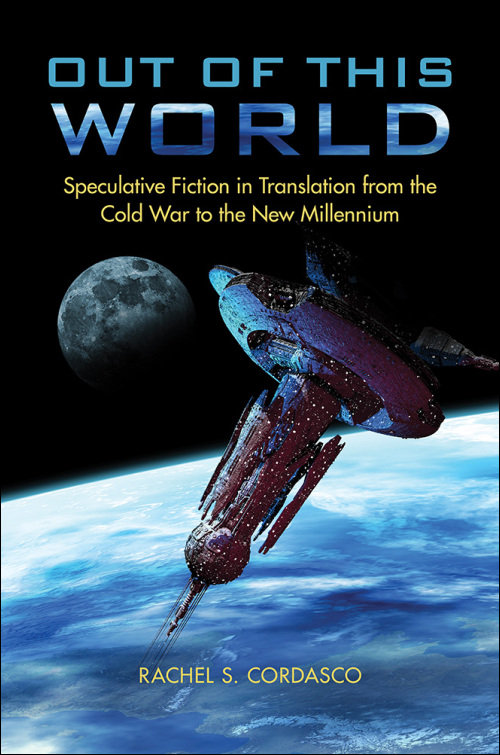 Out of This World
Speculative Fiction in Translation from the Cold War to the New Millennium
A reference guide to science fiction and fantasy in English translation
Cloth – $60
978-0-252-04398-7
eBook – $19.95
978-0-252-05291-0
Publication Date
Cloth: 12/28/2021
About the Book
The twenty-first century has witnessed an explosion of speculative fiction in translation (SFT). Rachel Cordasco examines speculative fiction published in English translation since 1960, ranging from Soviet-era fiction to the Arabic-language dystopias that emerged following the Iraq War. Individual chapters on SFT from Japanese, French, and twelve other source languages feature an introduction by an expert in the language's speculative fiction tradition and its present-day output. Cordasco then breaks down each chapter by subgenre--including science fiction, fantasy, and horror--to guide readers toward the kinds of works that most interest them. Her discussion of available SFT stands alongside an analysis of how various subgenres emerged and developed in different source languages and why some subgenres have been more likely to be translated into English.
An informative and one-of-a-kind guide, Out of This World offers readers and scholars alike a tour of speculative fiction's new globalized era.
About the Author
Rachel S. Cordasco founded the website SFinTranslation.com. She works as a writer, editor, and translator and is co-translator of Clelia Ferris's Creative Surgery.
---