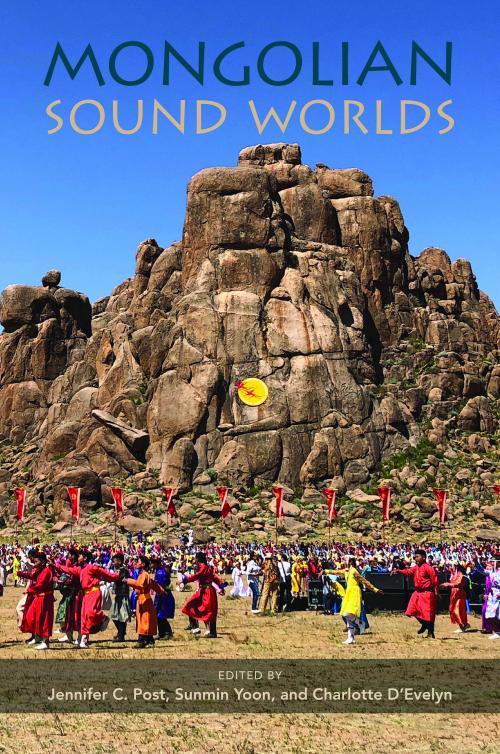 Mongolian Sound Worlds
New perspectives on music in today's Mongolia
Cloth – $125
978-0-252-04437-3
Paper – $30
978-0-252-08644-1
eBook – $19.95
978-0-252-05336-8
Publication Date
Paperback: 04/12/2022
Cloth: 04/12/2022
About the Book
Music cultures today in rural and urban Mongolia and Inner Mongolia emerge from centuries-old pastoralist practices that were reshaped by political movements in the twentieth century.
Mongolian Sound Worlds
investigates the unique sonic elements, fluid genres, social and spatial performativity, and sounding objects behind new forms of Mongolian music--forms that reflect the nation's past while looking towards its globalized future. Drawing on fieldwork in locations across the Inner Asian region, the contributors report on Mongolia's genres and musical landscapes; instruments like the
morin khuur
,
tovshuur
, and Kazakh
dombyra
; combined fusion band culture; and urban popular music. Their broad range of concerns include nomadic herders' music and instrument building, ethnic boundaries, heritage-making, ideological influences, nationalism, and global circulation.
A merger of expert scholarship and eyewitness experience, Mongolian Sound Worlds illuminates a diverse and ever-changing musical culture.
Contributors: Bayarsaikhan Badamsuren, Otgonbayar Chuluunbaatar, Andrew Colwell, Johanni Curtet, Charlotte D'Evelyn, Tamir Hargana, Peter K. Marsh, K. Oktyabr, Rebekah Plueckhahn, Jennifer C. Post, Tserendavaa Dashdorj, and Sunmin Yoon
About the Author
Jennifer C. Post is a senior lecturer in the School of Music at the University of Arizona. Sunmin Yoon is an adjunct assistant professor in the School of Music and Department of Languages, Literatures & Cultures, at the University of Delaware. Charlotte D'Evelyn is an assistant professor in the Music Department at Skidmore College.
Reviews
"The authors and editors whose contributions are part of
Mongolian Sound Worlds
have produced an admirable work that balances depth and breadth, rigor and accessibility, fascinating detail and wider thematic arcs, while also greatly enhancing the representation of Central Asian music and culture within ethnomusicological literature." --
Journal of Folklore Research Reviews
---
Blurbs
"Insights into musical place, practice, identity, and heritage that arise during moves from steppes to stage, Chinggis Khan's empire to globalization, and traditional throat-singing and horsehead fiddle to heavy metal fusion will--as with the Mongolian sound worlds so vividly portrayed--reverberate far beyond the borders of Mongolia."--Carole Pegg, author of Mongolian Music, Dance, and Oral Narrative: Performing Diverse Identities
---